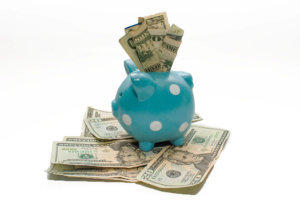 You Can See Debt Relief
It's not easy to get out of debt, but it may not be as hard as you think. First and foremost, take a look at your budget and figure out what the expendable items are. Let's say you're a breadwinner in a house of four—two adults, two children—and that you pay a regular mortgage. You likely are financing a vehicle as well.
If your mortgage is $1,500 a month, your financed vehicle is $500 a month, food and gasoline cost you $150 a week, and you have miscellaneous expenses that come to about $600 a month, then you're looking at $3,200 in spending, or $38,400 a year. This means your minimum salary has to be in the $45+ range to see any kind of profit after taxes.
But let's say you've been just barely getting by on $36,000 a year for the past five years, and your debt average has ballooned to $137,000. In those five years, you've paid $90,000 on your house and $30,000 on your vehicle. If you're still paying on either, it's time to sell them both.
The Possibilities
If you are able to sell your mortgage, your car and between the two see at least $70,000, you're doing well. A way to increase your possible investment recoup could be to expand the value of your property before you sell.
You can add between $10k and $20k just by installing a 5.1 kWh solar energy system. You'll additionally get a tax break, and if you are savvy enough to install the system, you can do it on your own for about $5k, bringing in a two to four-fold profit.
Cut out another $20k for a number of expenses. One, you're going to have to move—but if you're downsizing anyway, you'll want to have a number of garage sales as you go about optimizing your debt relief strategy. Either way, these things have associated costs. Two, you're going to need a vehicle to get around.
Three, for between $5k and $10k, you can find a full-sized motorhome in very decent shape. Four, you need land to park it on so you can live utility and rent free for the next five years—though you'll have to figure out a workable septic situation and a water supply. All these things can be done for around $20k total; call it $25k to be safe.
A New Strategy
Now you've got a place for you and the family to live in for a few years while you escape the debt gremlins. Plus, you can immediately pay $60,000 against your $137,000 debt. Now you only ow $77,000, or about 26 months' work.
If you're not paying a mortgage, and you're not paying for your car, suddenly your $3,200 a month costs drop to $1,200 for food, gas, and miscellaneous expenses.
Everybody in the household can spend $300 a month, and you can put $24k a year against your debt. In three years and two months from the time you start living like this, your debt is gone.
Personal Applications
This hypothetical assumes the $137,000 figure includes accumulated interest throughout the five years you're paying it—you'll need to sit down with a debt specialist and figure out specifics of your personal situation. Debt resources are integral here.
One well-known resource is http://www.debtacademy.com, an organization that has amassed a collection of resources that is quite expansive and designed to help clients out. With help like this, and the discipline to maintain a cost-effective living strategy, you can escape debt and retain assets.
Enjoy Plunged in Debt?
Subscribe to get our latest content by email.