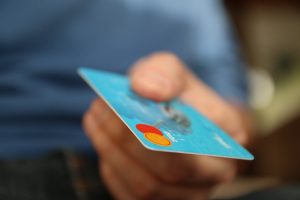 A lot of consumers are now opting for rewards credit cards as they discover the benefits of rewards programs. It can actually help you stretch your budget when used properly and can also pay you when you spend money using this type of credit card.
If you are one of those people who had a bad history when it comes to credit cards and are shying away from this program, since you don't want to go down that road again of having credit card debt, keep in mind that using a credit card is a personal decision. Not all credit cards are bad, it can be a very useful tool when managed properly.
However, there may come a time when you'd wish you have a good rewards credit card at your disposal. if you are considering on getting a rewards credit card, here's when in life it will make a lot of sense to use one.
For Travel
Having a travel rewards card can make it a whole lot easier to earn points on daily spending and some also offers bonus points on dining out, groceries, gas or on shopping. A travel credit card can ease the financial burden of those expensive trips – and once you've earned enough points, you can even score free flights, miles or even hotel deals. Getting a travel rewards card will depend on your spending habit – you'd have to consider where you spend more – groceries, gas or on restaurants and then what kind of travel rewards you'd like.
Build Credit and Earn Free Stuff at the Same Time
When you want to build your credit and be motivated, this is one way to go. This is a great way to demonstrate financial responsibility to the major credit bureaus who determine your credit score. To build your credit as quickly and as safely as possible, make sure to do payments on time so that you can also enjoy and redeem cash back, merchandise or gift cards. Pay your balances in full so that you can avoid paying interest on the items you purchased using your credit card.
Get More Savings
If you won't do your research properly, there are rewards cards out there that offers only a few benefits but charge you with high interest fees and rates on your balance and you may lose money in the long run. Stay away from these types of cards and find out a card that do give you the rewards that you're looking for.
It is still important for you to develop a budget and self-control to prevent from any type of credit card you have in the future. Do your research and find out more about rewards credit cards so that you can get the best value for the money you spend and enjoy the perks that come along being in this type of program.
Would you consider switching over to a credit card that offers rewards programs?
Enjoy Plunged in Debt?
Subscribe to get our latest content by email.