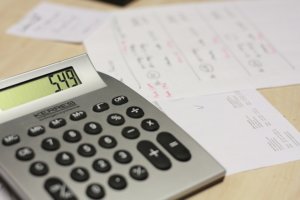 Losing your mind over what's draining your finances, where are you spending them and how you can keep them together? Welcome aboard! Most of us go through this struggle because of our poor financial management. Your personal finances need as much care as any business out there. Well managed finances reduce the stress to half and keep you prepared to hit the curved balls the life might throw at you. When you realize you are losing control over your money, take immediate action instead of waiting for a miracle. Here's how you can manage your finances and keep them under control:
Determine What You Need Finances For
Your worries over finance start as soon as you graduate from high school and plans for college. It doesn't end here; from thereon it's a constant struggle to stay on top of your finances. Whether you want funds for college or wish to start a business, you can't do it without a financial plan. Unless you are hiding a fortune, you need finances to achieve your goal, that's where you need to take assistance of expert finance advisors to formulate the best financial plan for you.
Know When and Where to Spend your Money
Budgeting is not a new concept. In fact, you might be sick of hearing this word coming out of every financial advisor's mouth. But the reality is, "You do need a budget". Nothing keeps your financial goals in line like a budget does. You will know where and how much money you are going to spend every month. You will see a significant change in your savings account after organizing a financial plan. Creating budget can be overwhelming at first, that's where financial experts like Terry Sandvold would be of great help, making it easier for you to manage your finances.
Don't Let Your Credit Card Control You
Before purchasing items ask yourself, how much money you are willing to spend on the purchase? Is it something you want or need? Because when you use credit card to pay for things, you lose track of your money. It's when you actually see your bank statement you realize you have spent more money than your budget allowed. Maxing out your credit card will increase your debts that you might not be able to pay later. To avoid this, you should consider going on a cash diet – it is known to be a great money saving tool.
Don't Touch Your Emergency Stash
Frequent withdrawals from your savings account can put a significant dent in your pocket, without you realizing it. Keep a portion of your income aside every month, and never touch your emergency stash for petty issues. Life is full of unexpected surprises, not necessarily bad though. It can be a wedding, a celebration party, or faith may put in a difficult situation; you never know what surprises life is going to throw your way. In such situations, the stashed away savings will be your saving grace.
It's not that difficult to manage your finances when you can differentiate between your desires and needs, and closely follow your budget plan.
Enjoy Plunged in Debt?
Subscribe to get our latest content by email.