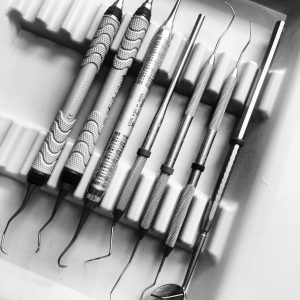 A few weeks ago I inquired on Twitter how often one should expect a raise and at what percentage. The most common response being "annually, and inflation rate".
I have never had to ask for a raise. I've negotiated my starting rate or salary but never had to ask for one. It was always given to me at a rate which I thought was fair but since being back to work from maternity leave, going on 16 months, I haven't received one. Though I assumed it was an oversight by my employer, I decided to wait until the end of the summer (when my raises usually are) to approach the subject. When September rolled around with no pay increase was reflected on my pay stub, I brought it up.
My boss and I have a very casual relationship where we tend to do our best chatting via text and email. I work exclusively with him for 16 hours a week but we never actually have time to speak ourselves. We're both very busy and no time to chat. Rather than just corner him one day during his only five minute breather, I planted a seed via text with a "hey, I'd like to chat with you in the next week or two about a potential raise". This way he knew I needed time and what it would be about. Nothing worse than catching your boss off guard when you want to talk about money.
I respected the fact that he was busy and waited a week. When we didn't have time, and after he didn't bring it up, I reminded him during one of our other conversations about work simply saying when he had a minute I was going to email him a document to look over regarding my potential raise.
My husband's cousin works in HR and was able to provide me with a very detailed, province and city specified payroll document outlining basically everything about my job broken down by everything from years experience to dental specialty. It was a mecca of information and statistics. Though I was getting a fair wage, there was room for improvement based on this new found information exposing my entire field of work, I was prepared. I handed over the document and wanted to see what he thought was fair before I came at him with my (potential) counter offer.
I was also prepared to discuss my job, the vital roles I fill and my effectiveness as an employee. Though I was pretty sure he was aware at how vital I was after working together over five years, I was prepared none-the-less should the discussion come to it.
I was pleasantly surprised this week to see a 5% raise reflected on my pay stub. In my case there was very little negotiation actually took place. Once he had this document it was really all he needed and 5% was more than fair.
A few people have asked what I plan on doing with the raise, 75% will be going directly towards debt, helping me meet my goals and the other 25% being added to kiddos monthly RESP (education savings), no lifestyle inflation for this family, not yet at least 😉
Enjoy Plunged in Debt?
Subscribe to get our latest content by email.