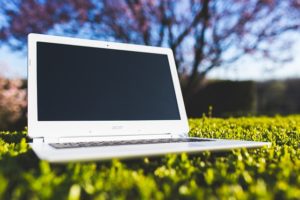 Is it your dream to be your own boss and earn a living doing the things you love? The digital revolution witnessed over the last two decades has created opportunities allowing people to indulge their passion, however niche, and turn it into a successful business.
The internet has created infinite possibilities now that you can switch on your computer and connect with tens of millions of people on the web. It means you can build your own business in ways that were not possible 10 or 20 years ago.
Music, writing and art
Musicians are no longer limited to trudging round local pub and club circuits and sending off demo recordings in a bid to break through. Independent musicians can go it alone by uploading their work to platforms such as SoundCloud, Audiomack and Youtube where the potential audience runs into millions.
It's no longer a requirement for budding authors to invest £000s with a so-called "vanity press" in order to bypass publishers' rejections. You can self-publish and get access to the same online retail distribution as a traditional publisher through services like Amazon KDP, Smashwords, Draft2Digital, CreateSpace and IngramSpark.
You can use your artistic skills to make a living selling your work on Etsy and DeviantArt. Etsy is a huge online market place with people buying and selling handmade items such as jewelry, screen-printed textiles, furniture, in fact anything you can imagine and your hands can produce is likely to find a buyer. DeviantArt is the largest online community for showcasing digital artists and photographers. You can discuss techniques and tools of the trade in addition to selling your work.
Blogging
There are a number of options if you have a passion for sport. Creating a blog to run your own fanzine which can be monetized from adverts and sponsored content. Use your writing skills to get paid for producing previews and reviews for large sports websites which are constantly on the lookout for content providers.
Matched betting
Matched betting is a perfect, risk-free way of fulfilling this passion if you are over the age of 18 and reside in the UK or Ireland. You can take advantage of betting offers to earn a regular tax-free income of between £500 and £2000 per month for what is essentially part-time work.
It's tried and tested, and becoming more and more popular due to subscription websites which provide all the tools, guides and offer the information required. Matched betting at matchedbets.com for example allows you trial the method for free and discover for yourself how easy it is.
Distance teaching
Use the skills you've already developed to inform and educate others. You can offer one to one training at an hourly rate on Fiverr and People per Hour or teach to a wider audience by creating your own YouTube channel which can be monetized with ads and sponsorship. Tap into your personality and become a YouTube star. There is money to be made presenting your opinions whether it be a Vlog of the trials tribulations of daily life or as a reviewer of video games, gadgets or even household appliances if that's what turns you on.
Save More Money in 2018
Subscribe and join the worldwide 52-week money challenge! Get the tools you need right to your inbox.