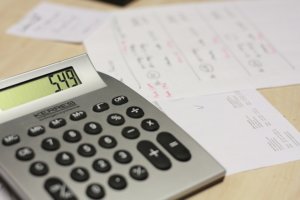 Financial trouble is one of the most stress-inducing things a person can go through. You don't know how you're going to find the money to pay your bills, nothing you do seems to work and you may even lay awake at night worrying about it.
While some debt is good, too much debt can have ruinous consequences on your present lifestyle and your future. You want to avoid getting into too much bad debt by spending less on things that lose value quickly and by paying off whatever you can every month. If you fail to do so, you may find out the hard way all of the negative effects that serious debt can have on you and your family. Here are a few things you may not have thought about when it comes to having too much debt.
Your Life Goals Get Postponed
Nearly everyone has a long-term life goal that they want to achieve. If you haven't thought about it, think about where you'd like to be in 5, 10, or even 20 years. Having too much debt can force you to postpone those goals or make the outright impossible to achieve.
Carrying around a lot of debt that you just can't seem to put a dent in can have far-reaching consequences. If you want to buy a house of your own one day or spend some time traveling the world, it's very hard to do so when you're thousands — or hundreds of thousands — dollars in debt. There's just no wiggle room.
If you have long-term goals that you want to achieve, start working toward them by avoiding large purchases for while. This will prevent you from falling further into debt while at the same time freeing up some money to pay off your current debt.
Debt Can Cause Relationship Problems
Not only can debt be a problem for you financially, it can also cause emotional problems that spill over into your professional and personal relationships.
When you become stressed out over money, you start to worry about it constantly: the laying awake at night, the irritability that comes with being unable to see a way out. These worries can eventually put a strain on your relationships, causing you to lash out at friends or family members when they wonder why you can't go out with them or why you won't buy them something they want. This can start a vicious cycle that puts a strain on those relationships and, in the worst cases, cause those relationships to fail.
To avoid this problem, be honest with your friends and family when it comes to your debt. Oftentimes, those who care about you will support you in your troubles and they may give you the motivation you need to finally get out of debt for good.
Bad Debt Causes More Debt
Another effect of having too much debt is that it very possibly will cause you to incur more, even as you try to fix the problem.
When you have too much debt, it affects you credit score, which will cause you to be declined for any loans you may need and the best credit cards will no longer be available to you. This means that if you need cash quickly, you will be paying a higher premium because your credit score is lower, forcing you to pay higher interest rates which will cost you even more money.
Keeping your credit score high is the key to landing loans and credit cards at good rates, but it's very difficult if you have a lot of late or missed payments. However much debt you have, try to make at least the minimum payment every month to keep your score up.
Your Wages Could Get Garnished
Most states in America allow companies to garnish your wages directly if you owe them money and have failed to make payments. As you can probably guess, this is a terrible thing to happen, especially if you want to pay down your debts.
Having less money coming in is in no way going to help relieve your financial stress. And if your wages are docked, you could hundred of dollars each paycheck to those you owe money to.
In order to avoid this, talk to the companies you owe money to and see if they will work with you. They want their money as much as you want to get out of debt, so they may be willing to lower payments or even lower the total money you owe them.
Don't let debt stress you out. Do whatever you can to pay today.
Isabel O'Connor writes for a variety of personal finance blogs, sharing her tips and knowledge on how to manage, and escape debt.
Enjoy Plunged in Debt?
Subscribe to get our latest content by email.