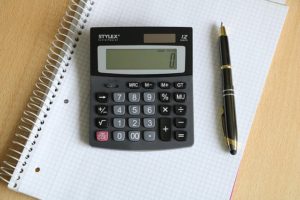 The stock market is a minefield of risks, and its dangers are only multiplied by a volatile market. No one person has an idea of where the market will move or whether he or she will make money if they stay in the market for some more time. Therefore, a majority of current and potential investors are at a dilemma, leading to the rise of various stock market myths.
However, it is critical that you keep a realistic view of the stock market, no matter how bleak the situation may be. Regardless of the commonest myths and real problems the stock market is likely to raise. Here are the four of the commonest myths you should never allow to influence your decision on whether to hold on to or sell an investment.
An Exclusive Club for the Rich and Brokers
Some market advisors go as far as claiming that they can call the markets' every activity. The truth is that such claims are false. Many market prognosticators offer inaccurate information; in addition, with the huge success of the Internet, the markets are now more accessible to more people than ever before.
All the research and data tools that were previously only available to brokerages are now available for the public. Moreover, robo-advisors and discount brokerages are now making it possible for investors to get into the market with fairly minimal amounts that you can get, even with pre qualify credit card offers.
Stocks Rising, Eventually Fall
The same laws that dictate physics do not influence the stock market. Do not expect the gravitational pull to force stocks to fall back down. For example, the share price of Berkshire Hathaway shot up from $7,455 to $17,250 in less than five years.
If you thought that the stock price of the company would have gone back to its lower initial position, then you would have missed the more than $230,000 rise per share over the years. This does not mean that stock prices cannot undergo a reverse movement (correction); rather, the price of a stock is a reflection of how well a company is performing. If great managers run a firm, expect the stock to keep on going up.
It's Like Gambling
This is one of the main reasons why many people choose to stay away from the stock market. In order to understand why investing in stocks is drastically different from gambling, you need to review what a stock is. Simply, purchasing stocks means that you are buying ownership in a company.
The stock entitles you to claim on assets and a share in the profits generated by the company. In most cases, investors tend to think of shares as mere trading vehicles, forgetting that a single stock represents ownership in the company.
In stock markets, investors are constantly figuring out what profit a company's shareholders will take home. This is what causes the stock prices to fluctuate. Business dynamics are always changing, ultimately affecting a company's future earnings.
On the contrary, gambling involves a zero-sum game. This means taking money from the loser and giving it to the winner. This does not create any value for either party; hence, do not confuse investing and creating wealth for gambling's zero-sum game.
Eventually, Fallen Stocks Go Back up
Nothing is more destructive for amateur investors than thinking that stocks trading near the 52-week low are a good buy. For such investors, buying based on the 52-week low is akin to the Wall Street adage of catching a falling knife, because it will only hurt you. Thinking this way is a huge sin in the stock market.
Enjoy Plunged in Debt?
Subscribe to get our latest content by email.