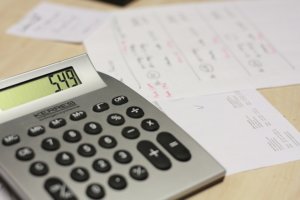 It is tempting to hire someone to get all your payroll problems sorted out for you. However, some small business owners may want to setup their company's payroll themselves, without any external assistance. And the good news is that the process is a lot simpler than you think. While you do have the chance to use an external company's help, it is not always necessary. You can learn how payroll service work, but we have also compiled a guide to show you how to set up your new company's payroll in a DIY manner.
PAYE
The first thing you have to learn when you are setting up your company's payroll is that you will be working within the PAYE system, which is used by the HMRC to collect income tax and insurance from people who are employed at companies across the UK. Unless your small business has no employees earning more than 112 pounds per week, you are required to register for PAYE. Luckily, the process is not difficult, and you can do most of the work online.
Payroll Provider or Software
You have two options when you are working within PAYE. You can either use a payroll provider, such as an accounting firm, who will take care of everything for you. Or, you have the option to use a payroll software and other online tools to setup and run your company's payroll.
Registering and Choosing Payroll Software
The first few steps involve registering as a provider with the HMRC, which you can do online. Then you must choose a payroll software that is approved by the HMRC, and utilize the software to include all relevant details about your employees, how much they are paid and how many hours they work. This information is updated every payroll period, which is usually biweekly.
If you go the software route, you have two options. If your company has ten or fewer employees, you may use a free payroll software and the HMRC will have no issues with your payroll. However, if you are employing more than 10 people and you do not wish to use a payroll provider, you must buy and download payroll software that is tested and approved by the HRMC. In case you are worried, there are plenty of reliable options within this list. Software made by suppliers such as ABC Software, Accu-Man or Concur UK will be fine for running your payroll.
Reporting Regularly and Honestly
The final step in the process is to make sure you are diligently collecting and updating the information within your payroll software when each pay period is over. Failure to include this information will not only prevent you from paying your employees on time, but it can also put you in trouble with the government for tax reasons. The government depends on your faithful and regular uploading of payroll information to collect the necessary taxes and insurance money from each employee you pay. If you continue to update your payroll each cycle, you should not have any issues.
Enjoy Plunged in Debt?
Subscribe to get our latest content by email.