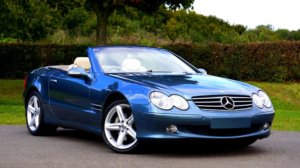 We're guessing you've heard this one before: your auto loan rate is going to determine what you really pay for your car in the long run. There's truth in that statement, and if you're trying to carefully plan out what you can afford, you need to keep the interest rate on your loan well in mind to get yourself the best deal possible.
As you might have noticed, though, there's a lot of variation, especially when it comes to new and used auto loan rates. Why are some higher than others? What can you do to try and keep yours as low as possible? Today, we're going to examine what accounts for the fluctuation between new and used rates and provide some advice on some steps you should take before you go with one or the other.
New & Used Rates At A Glance
On the whole, you'll notice that used auto rates are higher than new auto rates. On average, you'll see used car interest rates are about 1-2% higher than their new car equivalents.
The immediate thought that may come to mind, which is true, is that dealers want you to buy their new cars. The dealers get better commissions on these, which earn them more money.
You'll often see the best incentives going into new car sales, things like discounts and the like. This, in combination with the higher interest rates for used cars, can help the dealership heavily promote their new stock and move it off the lot.
Beyond that, though, there are several stigmas associated with used cars and used car buyers that factor into the higher interest rates. The first is that the value of used cars is harder to determine.
Used cars could have issues under the hood, unseen mechanical failures, and prior accidents that the previous owner failed to report. Because of this, dealers and lenders alike feel that used cars are a bigger gamble.
On top of that, most lenders and dealers know that once you're done with that used car, its value will plummet even further. To help counteract this, they jack up the interest rates accordingly so that they can recoup more money over the course of a used car loan.
Though not the case with all used car buyers, many of them have lower credit scores. This puts them in the "risky" category for lenders, more likely to default on the loan or have the vehicle repossessed.
This uncertainty isn't reassuring for many lenders, and as a result, they raise those interest rates to compensate for what they see as an uncertain investment. For you, this is somewhat mitigated by the fact that used cars are cheaper, but those interest rates can add up. What should you do?
If You Still Want That Used Car
The decision is, ultimately, up to you. After all, you might find that the out-of-pocket cost of a used car is too good to pass up (particularly for a car that might be out of your range if it were new).
In these cases, you can still go with a used car loan and take some steps to keep your rate as low as possible. One of the best steps you can take towards securing the best interest rates is keeping your credit score as high as possible.
There's no shortage of guides out there on how to maintain or improve your credit score. Be sure to follow that advice as best you can to keep your credit in good standing. If you aren't sure about where you stand, you can use any number of free services to obtain your credit report and plan accordingly.
Please read some of our top posts:
Do stores owe you Money?
What is Tai Lopez's Net Worth?
What is Jimmy Tatro's Net Worth?
Enjoy Plunged in Debt?
Subscribe to get our latest content by email.