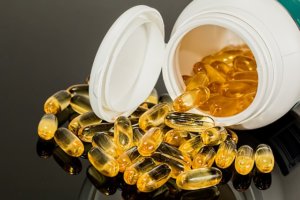 With a now record number of Americans forced to scrape by on low fixed incomes, the pressures of modern-day life can be very overwhelming. House prices are continuing to rise and, paired with the cost of general living expenses like bills and food, many families find themselves with hardly any disposable money to spend each month.
It's estimated that almost 70% of today's Americans regularly take prescription drugs. And what comes side by side with taking prescription drugs? Having to buy them! Whilst medication is often an essential component for the day-to-day living of a huge number of people, millions of today's adults are actually skipping medication simply because they can't afford to buy them.
Medication saves lives, and the fact so many people are feeling forced to skip it because of money is simply unacceptable. Because of this, there are now multiple methods of help for those on low incomes who can't afford full-price medication – you just need to do a little research and figure out what's available in your area!
So, if you need regular prescription medication but find yourself helplessly struggling to buy them, here are some programs specifically designed to help.
Medicare drug benefit Extra Help
This Extra Help scheme has been created to contribute to prescription medication payments. But, in order to qualify for this help program, your monthly income must be lower than or equal to $1,528 if you're single or $2,050 for couples.
However, if your income is higher than this, it's still worth enquiring with the program as certain types of income may be an exception. You can apply for this program at any time and, if you qualify, will be able to discuss your medication list and come up with an appropriate payment solution.
Savings programs 
If your income is simply too high to qualify for the above program, there are plenty of savings programs designed not to pay for your prescriptions, but help you manage your money better.
If your income is higher than Medicare's specified amount, you should technically be able to afford medication without help. Obviously, extenuating circumstances may affect your ability to do this but, with the help of a savings program, they'll likely investigate how you're spending your money and come up with methods of how you can free up some funds to pay for your prescriptions.
Often, money management is a key component when it comes to buying anything, not just medication. So, if you take advantage of this type of program and successfully free-up some of your income, you may find yourself being able to afford much more than just regular prescriptions.
Patient assistance programs
Instead of going with the brand your doctor automatically prescribes, opt for getting your medication directly from the company that makes them. If you do this, it's likely you'll get your prescriptions at a much cheaper price, or even free if the company offers a low-income program like described above.
Your doctor will probably have to apply for you, and will likely have to be involved throughout the entire application process. And, if you've already qualified for Medicare Extra Help, you may not even be allowed to apply for a patient assistance program. But, all companies will differ so it's definitely worth asking your doctor about when the time comes for your next prescription.
If you're on Medicare and do find you're unable to apply, there's no shame in admitting to still struggling with the cost if this is the case. Take a look at Nationwide Prescription Connection where you could potentially make more savings.
Safety Net providers
In certain community health centers, clinics and hospitals, pharmacies may provide your prescription at lower cost solely based on your income.
You'll obviously have to prove your income to qualify for this discount and, if you've already qualified for the Medicare program, you may not have to contribute to the cost at all. To get the best idea of what's available in your local area, go to your closest facility and simply enquire about whether they offer this Safety Net procedure or not.
Especially as we get older, prescription medication may become a regular part of life. But, if you struggle to afford the medication you need, you could run the risk of becoming seriously ill if you feel forced to stop buying. But by doing some research into the above programs, you'll hopefully find a method of reducing the cost that suits both your income and lifestyle.
Lewis Atkinson runs a small town senior center. He loves to help others by sharing his insights and findings online. Look for his posts on various lifestyle and personal finance blogs.
Enjoy Plunged in Debt?
Subscribe to get our latest content by email.