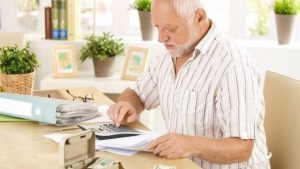 Do you need a financial advisor, a financial planner, or an investment advisor? Do you even know the difference?
Most don't. Before you say "yes" to anyone, here's what you need to know.
Financial Advisors
The generic term "financial advisor" can apply to any number of people. There are advisors who give general financial planning advice, mortgage advice, and sell pension and insurance products.
If you're looking to buy a home, for example, you'd visit chappellandmatthews.co.uk for details and ask to speak to a real estate and mortgage advisor.
You wouldn't get investment advice – just mortgage advice.
But, if you needed insurance advice, you might hire an insurance specialist or a pension specialist. These people deal in retirement products and charge a fee for services. You can get advice about how much to save, invest, what you should do with your pension account and how to allocate money among various annuities or other retirement savings products.
They do not collect commissions, so you can be sure you're paying a fee and getting advice based on that instead of straight-up product pitches.
Finally, there are insurance advisors or salespeople. These individuals sell insurance products for a commission. They can sell automobile, home, life insurance and other insurance products. Usually, their focus is on protection-based financial products, not investments.
These professionals are also sales-focused. So, while you might be looking for advice, it's going to be difficult to get a wide range of recommendations that fall outside of the advisor's expertise or product knowledge. And, you may not get advice about products that the advisor doesn't happen to sell. These advisors are best to work with only after you know what you need and want.
The Financial Planner
A financial planner is sometimes thought of as a financial advisor, but the term is much more specific. A financial planner is an individual who designs and creates a financial plan which is comprehensive in nature, or is as least broad in one area of financial planning.
For example, a financial planner will help you understand investing, insurance, budgeting, saving money, debt management, and other aspects of personal finance.
The planner might also just advise you on one aspect of your finances, however. For example, you may only get advice about insurance or investing. But, the advice will tend to be broad and wide. In other words, you will get multiple recommendations and a comprehensive analysis of your investments, instead of product pitches and a narrow focus on sales.
The financial planner will also put together a formalized plan for you to look over and then help you implement that plan.
The advisor may charge a fee, or charge fees and earn a commission from the sale of products. Usually, financial planners stick to a fee-only model.
The Investment Advisor
An investment advisor is a single-focused type of financial advisor. He or she deals only with investment services. A true investment advisor also analyzes stocks and other equity investment, along with bond-based and income-producing investments.
For an investment advisor, investments are the core business.
Some investment advisors are making a crossover transition, however, and offering basic financial planning services. However, their core business is still investment management.
With an investment advisor, you hand your money over to the advisor and give him or her either discretionary trading authority or full trading authority or partial authority over your investment money.
The advisor then either trades entirely on your behalf or uses an approval system to alert you of when he or she wants to make trades on your behalf (you must approve them).
When you give the advisor full trading authority, the advisor trades without your explicit consent for each trade. Consent is given during the initial agreement and continues until you terminate the relationship.
Advisors who work under this model typically charge a fee based on assets held under management, sometimes referred to as "AUM." This fee is a percentage of the total assets you hold with your advisor, and typically ranges from between .5% and 1.5%, with some advisors charging up to 2%.
Because the fees tend to be expensive, and the investment management is extensive and time-consuming, advisors tend to set asset limits. This means that you must be willing to give the advisor a certain minimum amount of money before he or she will work with you. If you don't, then the advisor won't sign any kind of agreement with you.
It is for this reason that investment advisors are often seen as advisors for high net worth individuals.
Georgina Griffiths is studying finance and plans to become an accountant when she graduates. In the meantime she enjoys spending some of her free time blogging for a mixture of business and personal finance sites.
Enjoy Plunged in Debt?
Subscribe to get our latest content by email.