If you're enrolled in the Manitoba Public Insurance program (MPI), you may have some questions about what you're supposed to do in case of an accident. After being involved in a serious accident, it's hard to keep things straight, and properly report your accident.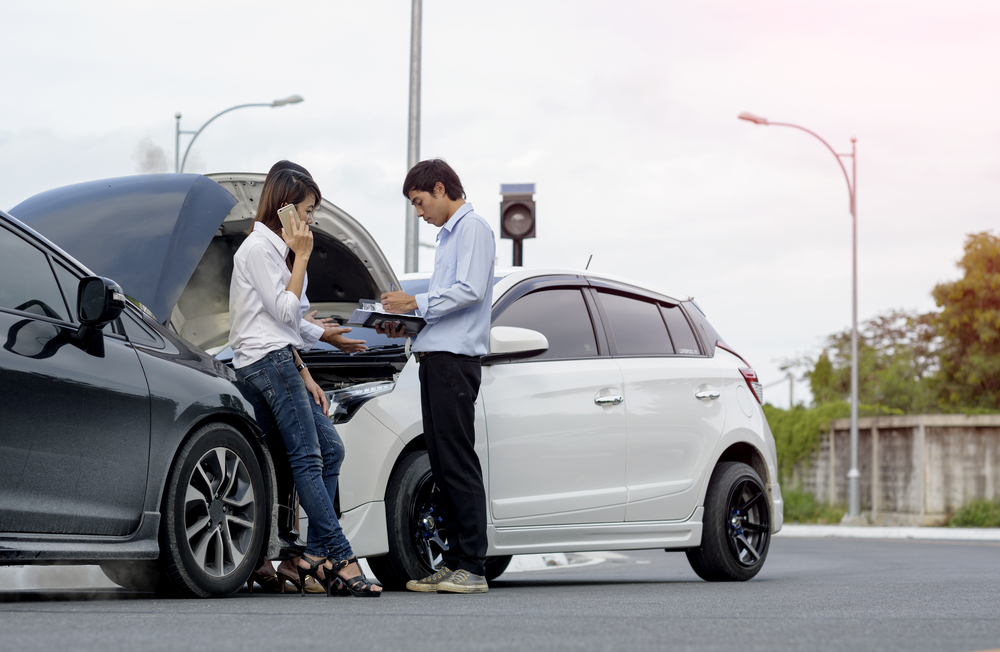 That's why we're here with a step-by-step guide on what you should do to report your accident to the MPI. Follow this guide, and the claims process is sure to go smoothly.
1. Stay Safe – Get Out Of The Way!
The first thing you should do is keep yourself safe. Call the authorities as soon as an accident occurs, and exchange information with anyone else who was involved in the incident. You won't need to call the authorities for a fender-bender, but you'll need to notify police if your accident involves:
● Fatalities
● Hospitalization due to injury
● Unlicensed drivers or unregistered vehicles
● An unidentified vehicle (or "hit and run)
● A failure to get insurance/personal information from another driver
● Impairment due to controlled substances
When possible, move all damaged vehicles to the right of the road, to keep it clear for other drivers, and wait until the authorities arrive.
2. Get Statements And Information From All Involved Drivers
The police will usually ask for statements from each driver involved in the accident. They will file these reports with the relevant authorities, so that usually covers all of the required statements.
However, if you're involved in a minor accident and authorities aren't needed, make sure you get a statement and the information of the other driver, so that you can provide it to the Winnipeg MPI.
3. Fill Out The Accident Report Form
After you're safe and have the information of the other driver, you should fill out an accident report form as soon as possible. A properly filled-out accident report form ensures that your claim can be processed quickly and effectively.
4. Report Your Accident (Even If There Was No Damage)
After you fill out your accident report form, give the MPI a call to report your incident – even if there was no/minimal damage to either vehicle.
If you're within Winnipeg, call 204-985-7000. If you're outside of Winnipeg, use the toll-free number 1-800-665-2410. If you're out of the Manitoba province entirely, call 1-800-661-6051.
When reporting your accident, you'll need:
● The registration of your vehicle
● The drivers' licence of whichever individual was driving the vehicle
● The details regarding your accident (when, where, why, how it happened)
● Details about other drivers/vehicles involved
● Information related to any witnesses to the accident
During this time, a MPI representative will take your preliminary report if you're claiming damages, and they will discuss your damage assessment options.
5. Drive Your Vehicle In For Assessment, Or Get A Tow
If your vehicle is still driveable, you can take it into a nearby service station, as instructed by your MPI representative. If your vehicle cannot be driven, the MPI will cover reasonable tow fees to have it taken to a nearby, MPI-partnered shop. See this page for more information about towing.
6. Have Damages Estimated By The MPI
If you're claiming damages, do not repair any damage before the MPI sees it. Only temporary/emergency repairs that prevent further damage should be undertaken. Without seeing the extent of damages caused to your vehicle, MPI claims officers won't be able to make a proper estimate.
Damages to your vehicle will be assessed by an MPI inspection officer, and you'll be informed about their findings as soon as this assessment is completed.
7. Complete The Claims Process
After your vehicle has been assessed, the claims process is nearly complete. Get in touch with the MPI to learn more about your compensation, and details about your case, and further details about the incident. You're done – if there are any further actions you must take, your MPI contact will let you know!
Don't Be Intimidated By The MPI Claims Process!
Filing a claim with the MPI is just about as easy as filing a claim with any other insurance agency. So follow these quick tips to help you make sense of the MPI claims process, and rest assured, knowing that your claim will be resolved quickly!