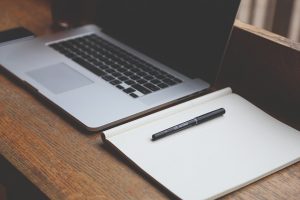 A business line of credit can be essential in helping your business to balance the difficulties of a business cycle. Due to the cyclical nature of businesses, you might have to borrow money at one point to meet your goals and needs. The most common way of obtaining these funds is by getting a business line of credit.
A business line of credit is an arrangement between a customer and a financial institution. It allows the borrower to withdraw funds from the line of credit as long as he/she does not exceed the amount set in the agreement. The advantage of lines of credit over normal business loans is that interest will not be charged on the unused line of credit part.
Moreover, your business can withdraw from the line of credit at any time. Depending on your agreement with the bank, your line of credit could be categorized as a demand loan: outstanding balances need to be paid immediately at the request of the financial institution.
Why apply for a business line of credit
Your business needs to have a line of credit for several reasons. Of course, every business should have some cash on hand to help in dealing with emergencies. A business line of credit gives you cash whenever you need it.
If your business qualifies for a line of credit, you can use the money whenever you need money to deal with cash shortages. Having one is also useful when a good opportunity comes up or when you need to make up for seasonal dips in sales. The money will tide you over until your business gets back on its feet.
However, you should not use your line of credit to bail your business out of a huge financial crisis. Think of it as a safety net that will tide your business over until you get account receivables. A line of credit is meant to be used, paid, and then used again when you deem it necessary.
Although comparing a credit card to a line of credit is common, the two are very different. For instance, lines of credit do not come with huge credit card fees. It is quite possible to tide your business over with credit cards, but you should be ready to pay some hefty fees.
A business line of credit works in the same way as a revolving credit card; however, it does not have any fixed payments and is usually based on adjustable interest rates. Because each financial institution has varying business lines of credit, you need to check with your bank. You do not need to anticipate issues with your cash flow to apply for a business line of credit; just think of it as an insurance policy that you pay for only when you need it.
What should lines of credit be used for?
A line of credit is a financial instrument that is used for the short-term working capital needs of a business: company payroll and inventory purchases. They usually help to even out the cash flow in your business. Whether you are an established business or a startup that cannot make payroll at one point, you should consider acquiring a line of credit.
Moreover, small businesses need an inventory to get started. Your success is measured by your ability to give customers what they want. If your business is new, you should consider getting an unsecured small business line of credit. This line of credit can help you to close the gap between payables and receivables while funding your fluctuating payroll temporarily.
Some of our great stuff:
Which stores owe you Money?
Tai Lopez's Net Worth
Jimmy Tatro's Net Worth
Enjoy Plunged in Debt?
Subscribe to get our latest content by email.