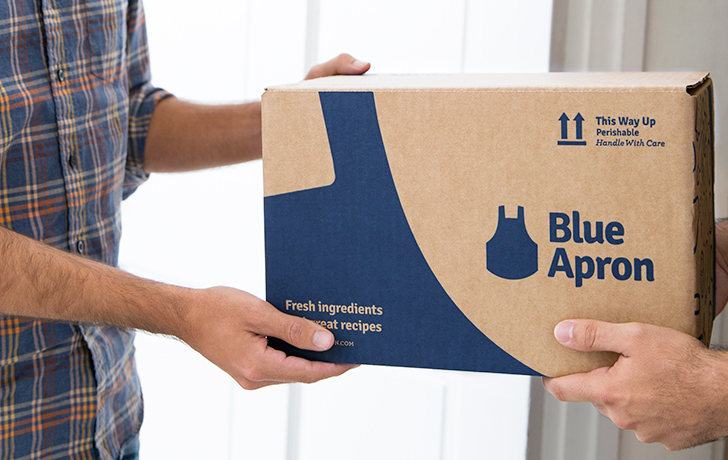 Have you seen those colorful, happy farm-to-table commercials on TV? You know the ones with cartoon-like characters, fresh and delicious-looking produce and happy faces throughout?
Blue Apron
is one of the most popular companies providing these farm-to-table experiences without having to head to the supermarket. In fact, the company is serving more than five million meals each week.
So, to answer the question posed in the title, yes, Blue Apron is worth the try and here's why…
Blue Apron's Cost
Right away I'll tell you that Blue Apron isn't a family-friendly meal plan. You'll get three two-person meals a week for about $60. You can also get a Blue Apron meal plan for a family of four. For a four-person plan you'll get two ($69) or four ($140) meals for the week (that is only a few dinners a week).
That may seem like a lot of cash to shell out to only feed you and your partner (or your family) a few days out of the week (my initial thought). However, when you compare the Blue Apron quality of product and amount they are sending you you are really getting a decent deal. In fact,
once I looked into it
, making these dishes at home with comparable fresh ingredients would cost twice as much as Blue Apron is charging.
So, now that we've gotten the monetary items out of the way, what is the Blue Apron experience like?
Preparation of a Blue Apron Meal
When it comes down to it, that is exactly what Blue Apron is: an experience. You receive fresh "farm to table" produce in the mail with recipes and instructions on how to prepare the food. You'll get to try new and exciting foods and feel accomplished because you've cooked it yourself.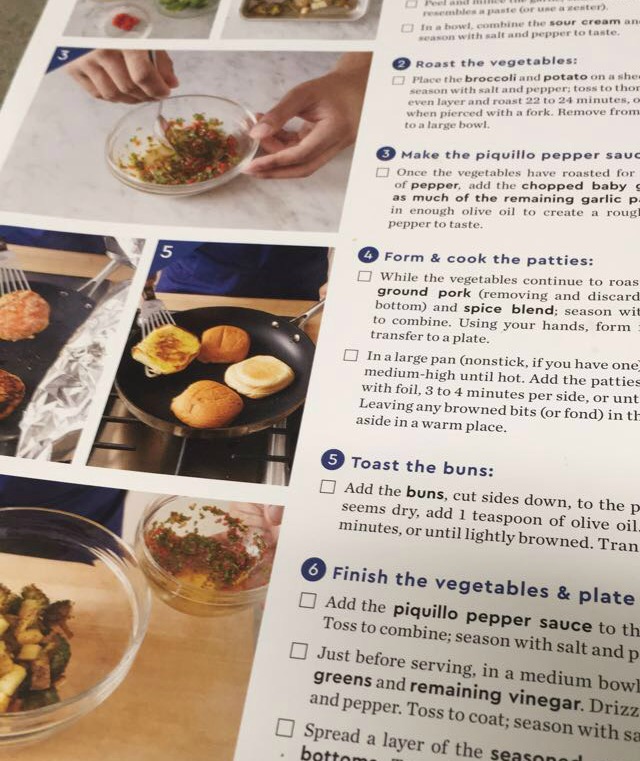 Preparing
a Blue Apron meal
is extremely easy too. Each delivery is accompanied with recipes for the items in the box. Each recipe card has the name of the dish and ingredients on the front. Turn the card over and you'll see easy-to-read step-by-step instructions on how to prepare the meal (which is great if you're learning to cook).
Delivery
Preparing the meal isn't the only easy step either. Ordering, receiving and cancelling your Blue Apron deliveries is easy too. All you have to do to sign up for Blue Apron is register on the site. The company has also thought out their shipping process as well.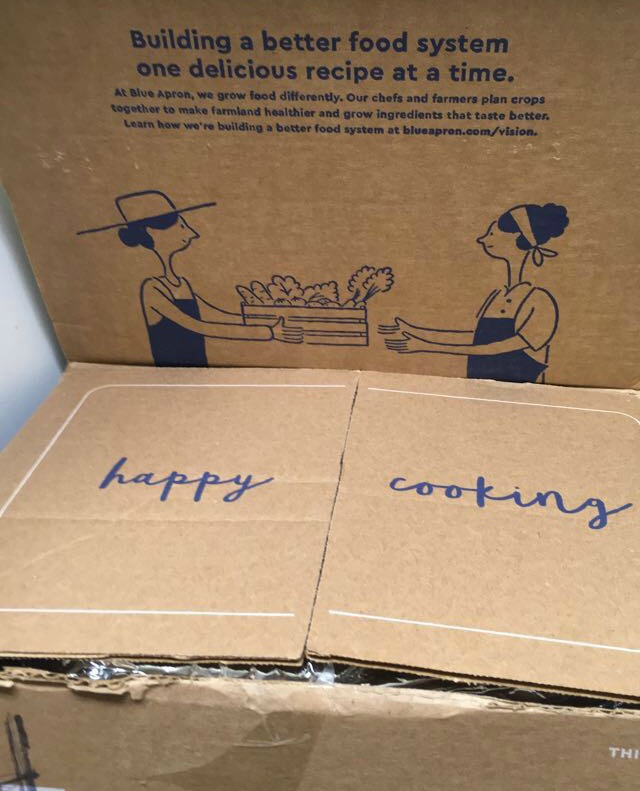 You can log in to
Blue Apron
and change your delivery date based on your specific schedule (they'll even deliver on Sundays). Opening and unpacking your Blue Apron order is comparable to Christmas! When it gets to your home each item is packaged individually with ice packs to keep it cool. You simply open the box and pick up layer by layer of fresh organic produce.
If you aren't happy or need to discontinue your shipments for any reason you simply send the company an email and receive a cancellation link in return. You can also skip weeks if you don't have the money or don't like the upcoming recipes. It is truly hassle-free.
Conclusion
In my opinion, Blue Apron seems like a quality product for a reasonable price. You get high quality produce without having to brave the supermarket crowd (and that's enough for me to want to continue weekly shipments). If you're interested in giving the services a try you can sign up during Blue Apron free week or keep an eye out for promotions and then decide if you'd like to continue with their weekly deliveries.
Are you interested in Blue Apron? Get $30 off your first week using this link.
Here are more reviews of Blue Apron from our friends:
Enjoy Plunged in Debt?
Subscribe to get our latest content by email.