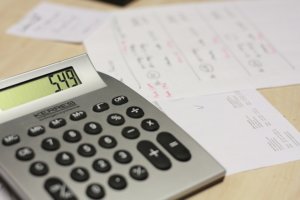 The best time to start investing is quite simply as soon as possible. There are many reasons why one would want to put off investing, like thinking there is no spare cash or not knowing the right time to invest in any particular market; however, the general rule of thumb is to start as early as possible and think long term. Therefore, what one really needs to consider is the risk and how long one is willing to keep the investment.
A Stock & Shares ISA is a common option for tax efficient investments, which can flourish for years without having to worry about income tax or capital gains tax. The ideal time to start with this type of investment is in your early 20s; and there are four main reasons for investing at this point in one's life.
Firstly, it would be expected that a person would have done all the wild partying, experimenting with drugs and wayward spending in their teens. Once all of the craziness of youth was out of the way, it would be normal in one's early 20's to then start looking at finishing university and thinking about getting a job to pay off the debt accrued from tuition fees. This is then the perfect time to set goals and formulate realistic plans on how to achieve them.
Secondly, there has been a huge amount of evidence to show that if one starts this process of being responsible and sticking to a strategy that will help one achieve their financial goals in your 20's as opposed to your 30's; the chances of realising one's financial targets are greatly enhanced. Everyone needs to remember, that planning out a road map on getting to financial independence and being comfortable in retirement; may require a few attempts, at least, to get it right. Therefore, starting as early as possible gives one as much time as possible to get the strategy right and ample time to achieve targets.
Furthermore, the prime of one's life when the body can be pushed to its limits, in terms of working long hours, focusing for extended periods of time and being able to fight off viruses without having to think about long term illness; is in your 20's. So it is definitely the best time to go all out and push as much possible to reach and attain as much as possible financially.
Finally, although nothing in life can go completely according to plan or 100% guaranteed; it is recommended that getting married in your 30's vastly increases the chances of the relationship persevering, with both parties living happily ever after. This is mainly due to the fact that, it leaves both persons the time in their twenties to financially achieve as much as possible; and inadvertently stabilise career paths, income, savings and investments.
So take our advice, play hard and experience all that life has to offer in your teens; be disciplined and focused in your twenties, and this will then provide the best chances of you and your family for the future. Hopefully, it will mean that you will be enjoy the fruits of your labour and financial success, with the real opportunity of be able to provide your children with not only a financial stepping stone, but to also prove to them that starting to invest in your 20's works!
Here are some of our top posts:
Jimmy Tatro's Net Worth
Paribus Review
Tai Lopez's Net Worth
Save More Money in 2018
Subscribe and join the worldwide 52-week money challenge! Get the tools you need right to your inbox.