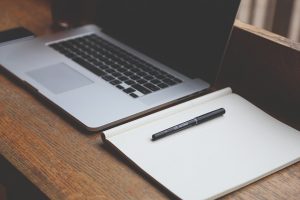 Automation is a growing company's perfect best friend. It can save your time simply by automatically handing those smaller tasks which can then help you focus more on those ambitious projects you'd like to tackle. It can also help free up your team's time so that they can also pursue other activities that will be essential for the growth of your small business.
Automation can give any type of company – whether big or small – the tools to keep the business updated and once you have it incorporated, everything will be a breeze. It is also still possible that failing to automate your business process can slow down your growth, especially if it seems like a daunting task to begin with but the pros do outweigh the cons.
So why should you consider automation for your business? Here are several benefits it will give to you and your business:
Lesser admin tasks. As a small business, it is possible that you are overloaded with admin tasks and that you spend majority of your time just trying to get them all done and taken care of each day. Yes, manual process can get the job done if the company is brand new but it once it expands, there are additional processes that will be put in place. Once more people are recruited, there are more reports and more chances of miscommunication, since human error is inevitable. Once you have incorporated a professional services automation tool in your business, you can automatically take care of those admin tasks so that you can have your time better spent on business development.
Set goals and surpass them. Once you get a deeper insight into your business and how it performs, you can drive that information into a good plan for your company's growth. Being automated in your business can help you track and improve your business' objectives. When you also share this information to your team, they will be more engaged and motivated to work towards having the business get more results.
Cut down costs. Time is money. Cutting down workload isn't the only way automating your business can take care of, it can also be a tool to limit and control the costs of your business. Once your business experiences significant growth rate, there is a possibility that there could be setbacks that you think you are prepared to handle but it can still strain your business. This is where having an automated system can help you stay on top so that you will know when is the right time to make decisions to scale your business accordingly.
A lot of businesses have automated systems and services and this is for a good reason too. Getting automated makes things a whole lot simpler and more efficient to both the business and consumers. This is the perfect opportunity for your company to smoothly grow and will help you visualize your business in the future. Focus on developing your niché so that you can execute it seamlessly and reap the rewards later on.
Enjoy Plunged in Debt?
Subscribe to get our latest content by email.