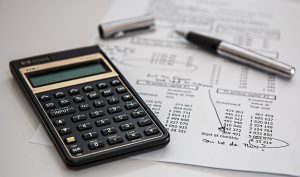 Binary options often get a bad rep. They are often thought of in a negative light but if you take the time to do a little research, you'll see that binary options are a viable option for investing.
What is a Binary Option
According to Investopedia, Binary options are a simple way to trade price fluctuations in multiple global markets, but a trader needs to understand the risks and rewards of these often-misunderstood instruments. Binary options are different from traditional options. If traded, one will find these options have different payouts, fees and risks, not to mention an entirely different liquidity structure and investment process.
Binary options are not tricky to understand or use, you simply have to do a little research first. (Which is something you should do on every investment anyway.)
Also according to Investopedia, the most common binary option is a "high-low" option, also called a fixed-return option.
Here's how it works: the option has an expiry date/time and also what is called a strike price. If a trader wagers correctly on the market's direction and the price at the time of expiry is on the correct side of the strike price, the trader is paid a fixed return regardless of how much the instrument moved. A trader who wagers incorrectly on the market's direction loses her/his investment.
There are typically two types of binary options, cash or nothing, or asset or nothing.
Where to buy a Binary Option
According to Investopedia, binary options trade on the Nadex exchange, the first legal U.S. exchange focused on binary options. Binary options are also available through the Chicago Board Options Exchange. Another option is Binary Uno.
Advantages of Binary Options
Like any investment, there are advantages and disadvantages of buying binary options. One big advantage is that the risk and reward are known when you first buy the option. It doesn't matter how much the market moves, you'll either win a fixed amount or lose a fixed amount.
There are also no investing fees through many binary options brokers.
Finally, deciding to invest or not is simple. All you have to decide is if the commodity you are investing in is going to go up or down in the future.
Disadvantages of Binary Options
Again, you need to be well-informed before making any kind of investing decisions. One of the biggest down falls of binary options investing is that it's all or nothing. This means the risk is always greater than the reward. Another way to state this is that it will take more than 1 trade paying off to make up for the amount of money you lose in 1 trade when the market falls.
Another possible downside is that you don't actually own the assets you are investing in, you are only putting your money against the market price of the assets.
The Bottom Line
No matter what you decide to invest in, binary options or something else, you always need to have an understanding of that investment and its risk and rewards. Binary options are no different and unscrupulous practices tend to be the exception rather than the norm.