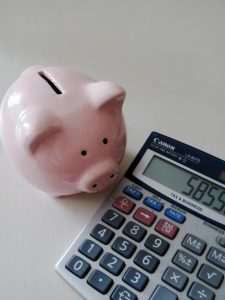 Starting out with a small trading account can make things more difficult for new forex traders. While it is certainly possible to achieve success, it can make it harder for you to get into the appropriate mindset to become a successful trader.
There are common pitfalls you will want to avoid, by ensuring you focus on the right goals and be prepared to put in some hard work and discipline. While it may not be easy, there are ways in which you can grow a small account, while losing as little money along the way as possible. Read on to find out how you can trade successfully with a small trading account.
Be Content With Small Returns
Making consistent progress on your trading account is possible whether you start off with a little account or a large one. Some people start off their careers with over $100,000 in their account, only to lose all that money in a short space of time.
Others start with just $2,000 and consistently grow that amount over time until they have a sizeable account. It's important that you understand early on that you don't need to make huge returns to be considered a successful trader. If you can manage to make $200 a month consistently, then you are already successful.
While this amount may not be enough for you to live off of, it's more about understanding how you can do well over the long term by being consistent with your trading and wins. Focus on increasing your success rate, rather than getting a big win. When it comes to a small account, it is even more important to be patient and prepared to grow slowly.
Focus on Becoming a Good Trader
When you start off with a small account, you can easily end up placing your focus on making as much money as you can as quickly as possible. While this is understandable, you need to concentrate on developing a strategy and mindset that will help you to make money consistently in the long run.
Turn your focus on trading the markets, rather than on bringing in the cash. Take your time to develop a winning strategy and learn about the forex market and market trends so that you can reduce your risk when trading and earn money on a more consistent basis. Try and avoid that feeling of urgency and need to make money as quickly as possible, as this can lead to over-trading and you can end up losing more money than you can afford.
You don't have to worry about managing this with a small trading account. In fact, even if you have more capital at your disposal, you should still prove yourself first using a small amount. You need to be good at trading with a small amount before you can handle trading with a larger account. Focus on becoming a good trader first and foremost.
Keep a Trading Journal
The best way to grow a small account is to stay organized and become an expert record keeper. When you don't have a significant amount of capital you can risk losing, then you need to be even more precise and careful with your trading. The simplest way to do this is to keep a forex trading journal.
This will help you to study your performance over time, so you can focus on building a consistent track record. Your trading performance is not going to be measured on the success of one or two trades. It will be based on a long series of trades, so it's important that you keep a record of everything so that you can properly track your progress.
This is also important to help you remove any emotion you may be quick to attach to an individual trade. Just because you managed a big win, this time, doesn't mean it's always going to happen this way. Be disciplined, consistent, and make it a part of your trading routine. If you can consistently demonstrate that you can trade, you may even be able to use this proof to obtain additional funding for your trading account.
Conclusion
If you are starting off with a small forex trading account, then you need to ensure you are in the right mindset to grow your account and achieve long-term success. Focus on understanding the market, building the right strategies, getting consistent wins no matter how big the amount, and staying organized and disciplined. Before long, you will be able to grow that account into an excellent source of income.