Costco coupons for the latter half of April and early May have arrived by mail. This month's book holds some fantastic deals — highlights appear below.
Brita Water Pitcher: Get $8 off through May 13, making the Brita pitcher cost $21.99. Compared to $50 on Amazon, this price is awesome!
Dixie Ultra Paper Plates: Costco is offering $3.50 off packs of 186 and 285 through May 13 (great for preparing for your Memorial Day BBQ).
Kirkland Baby Wipes: Baby wipes are $15.99 with a $4 coupon this month. That is equivalent to about $0.017 per wipe.
Keurig K-Elite C Coffee Maker: Costco has these coffee makers $25 off the regular price of $124.99.
Samsonite Luggage: The warehouse retailer has had these luggage sets on sale for a while now. This month there is a $30 off coupon, making a 2-piece luggage set $119.99.
Reading Glasses: If you need readers, you know how easy they are to misplace. Having a extra pair (or three) is never a bad idea. Pay only $14.99 for three pairs with the $4 off coupon in this month's book.
Samsung Galaxy Tablet: Get $80 off this item. You'll also get a 32GB MicroSD card with your purchase (for just $189.99).
Samsung 65″ Class 4K LED LCD TV: Get this television for $749.99. You'll also get Costco Concierge Services and a two-year warranty. If you know about the great service provided by Costco Concierge, you know that is a great deal!
Michelin Tires: Costco is offering $70 off any set of four Michelin tires.
IAMS Dog Food: Get $11 off a 50-pound bag.
Allergy Medication: If you're like millions of other Americans, this allergy season is one of the worst yet! Costco is offering $7 off some name brand allergy meds like Claritin and Zyrtec.
There are a plethora of other deals to be had, and you can see each page of the Costco coupon book below. Check back here for more updates on what's on sale.
The New Costco Coupon Book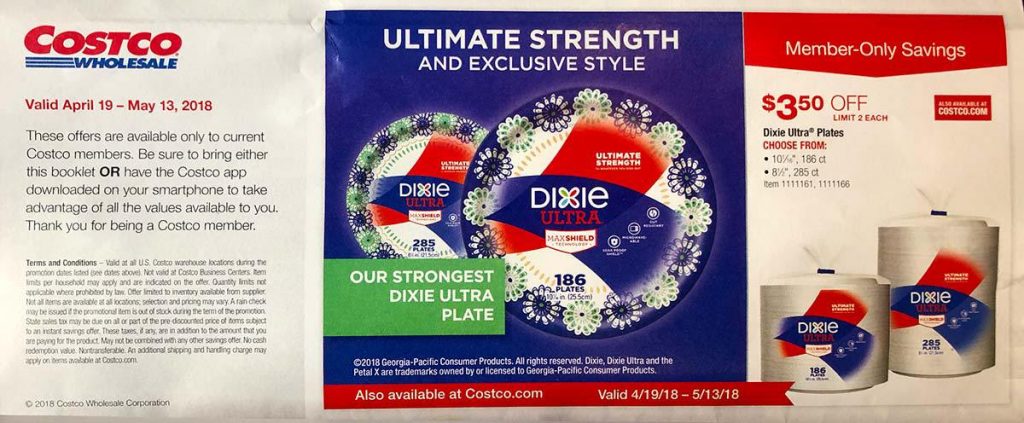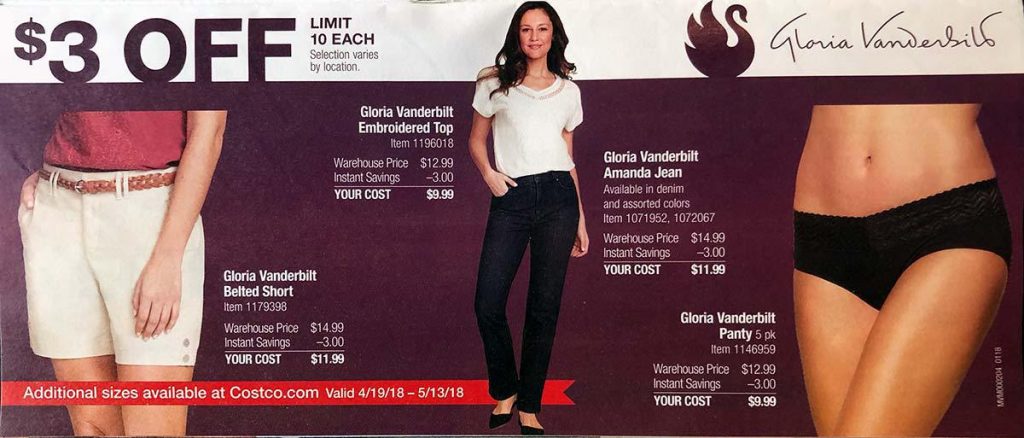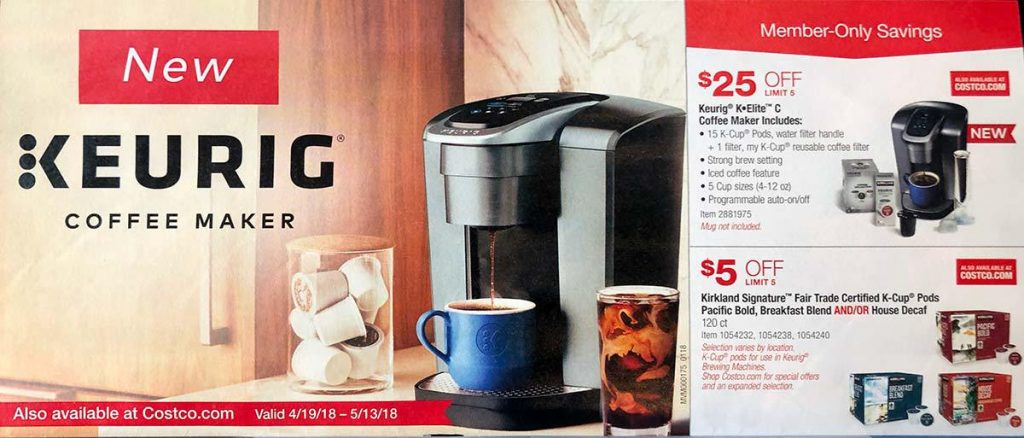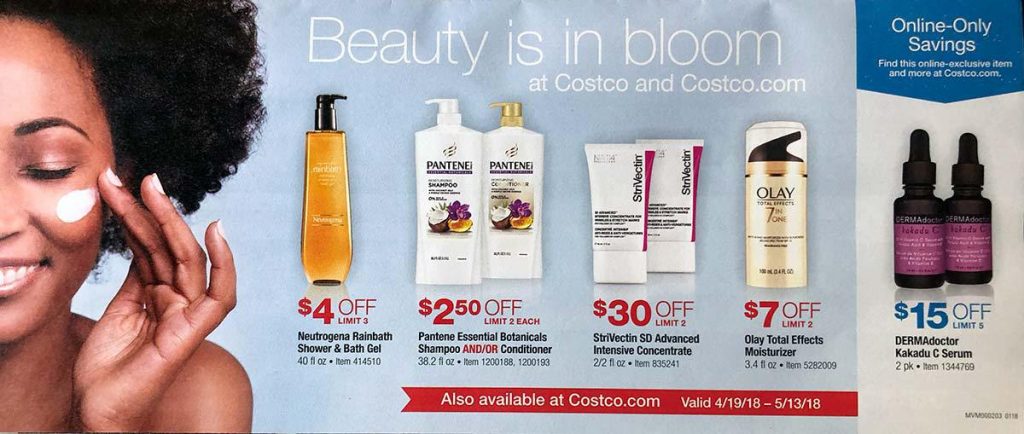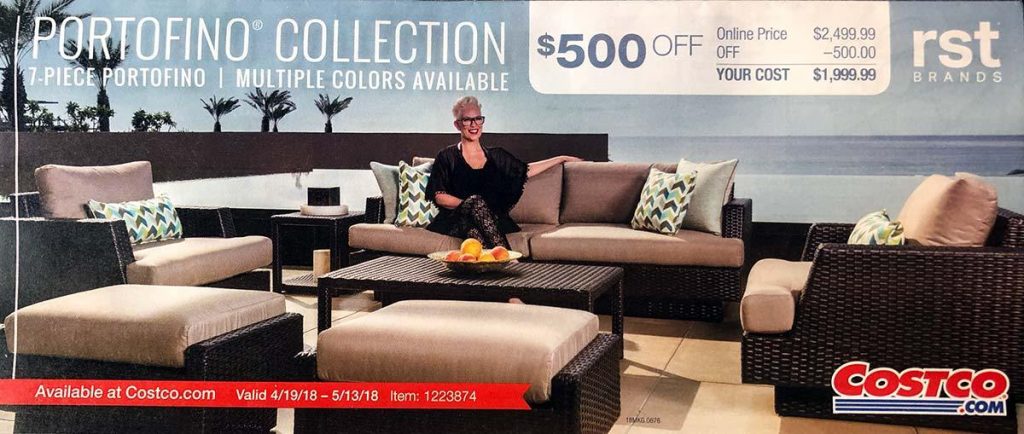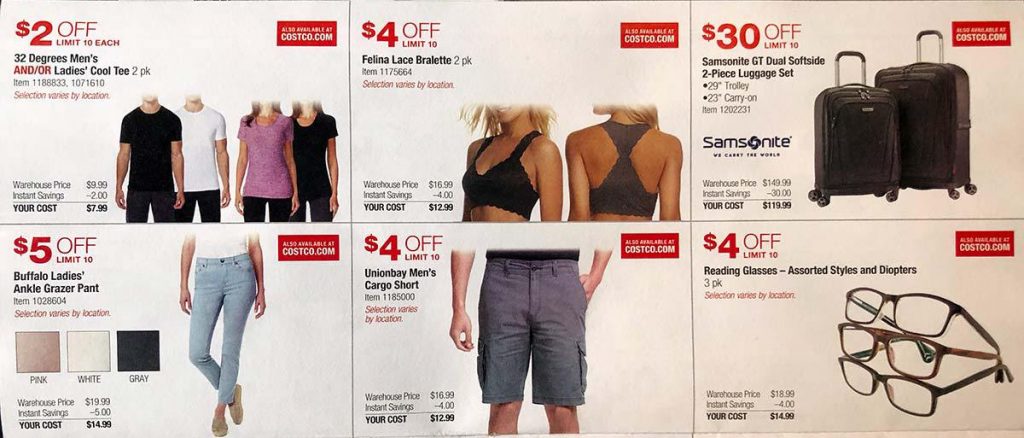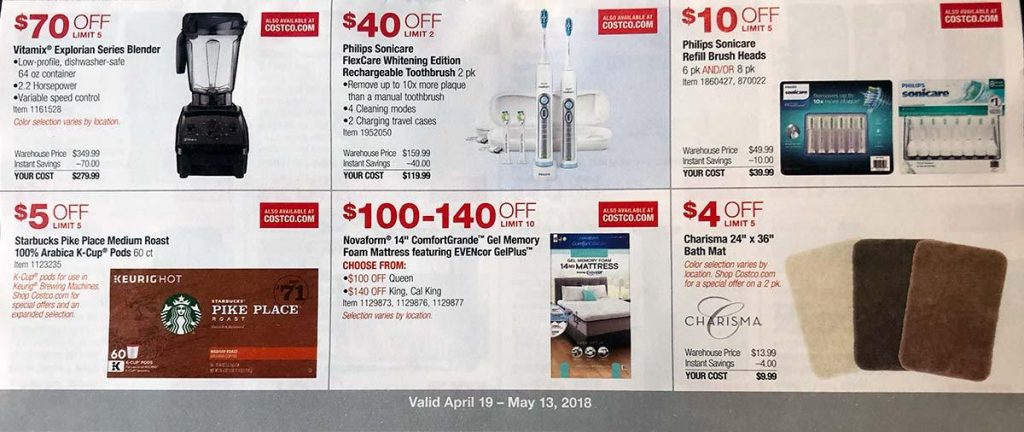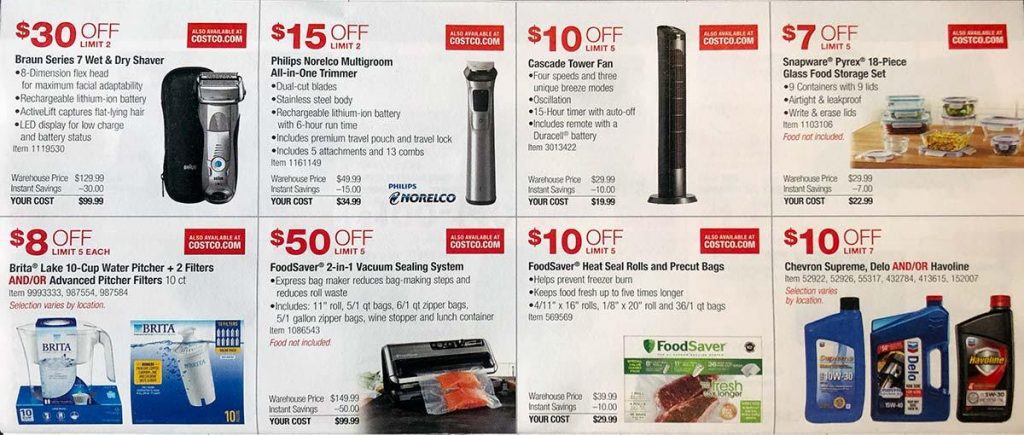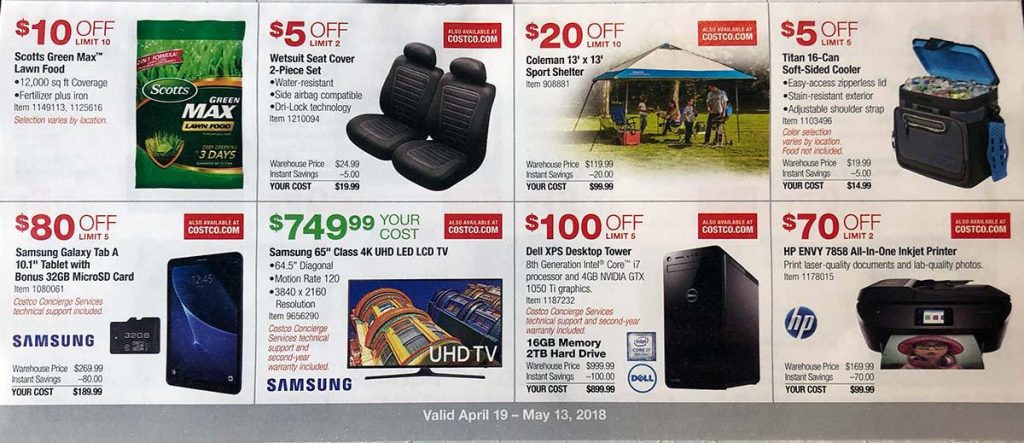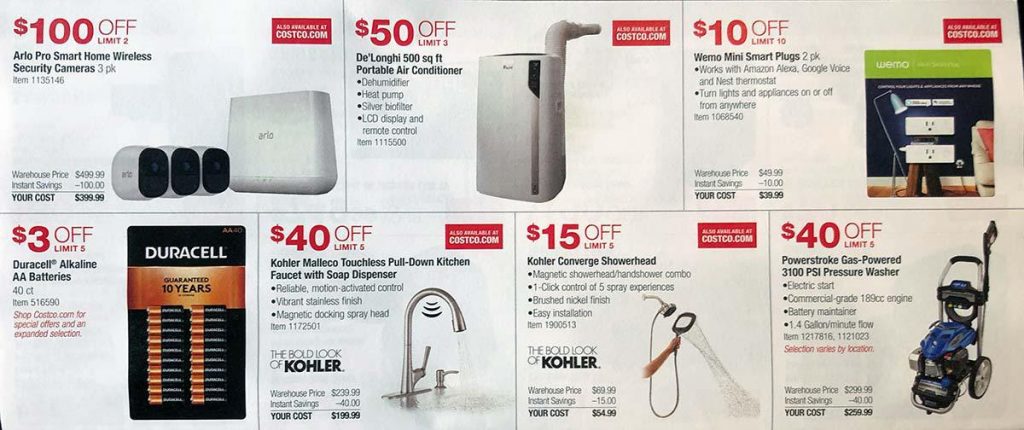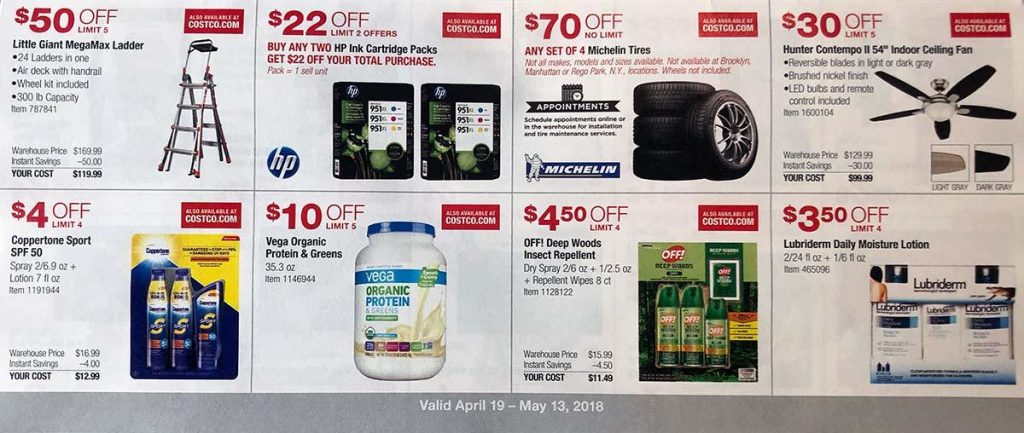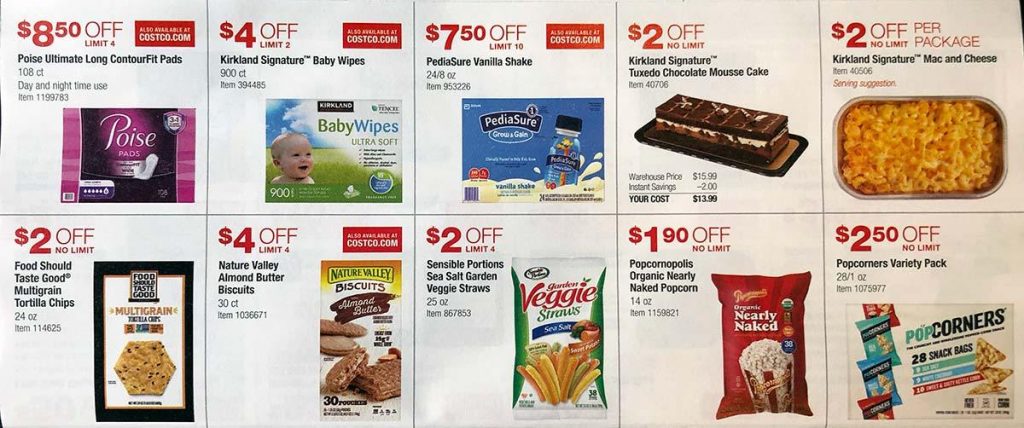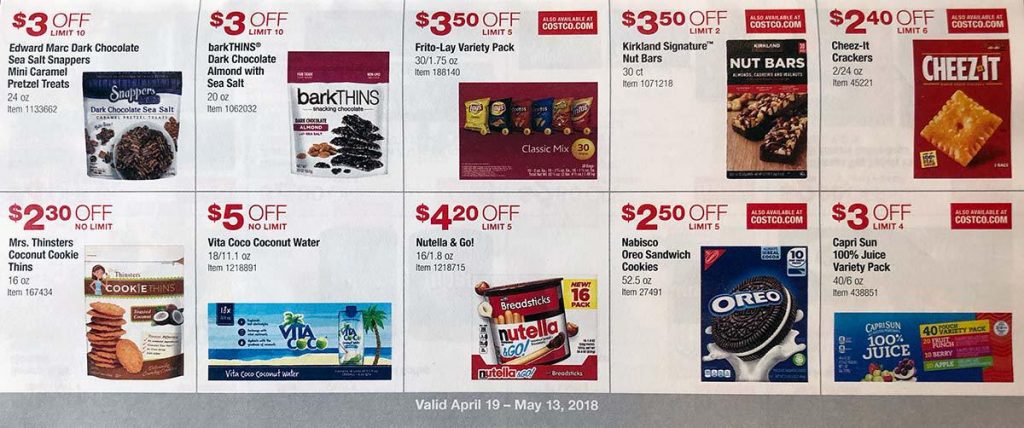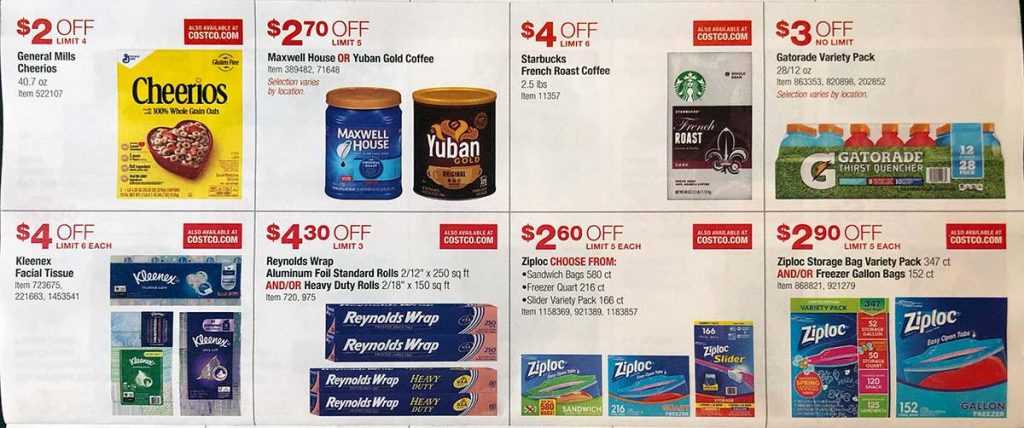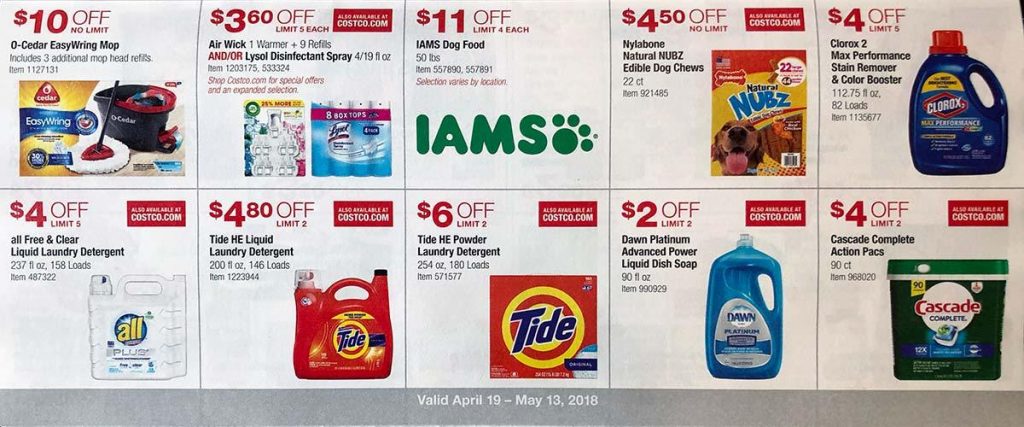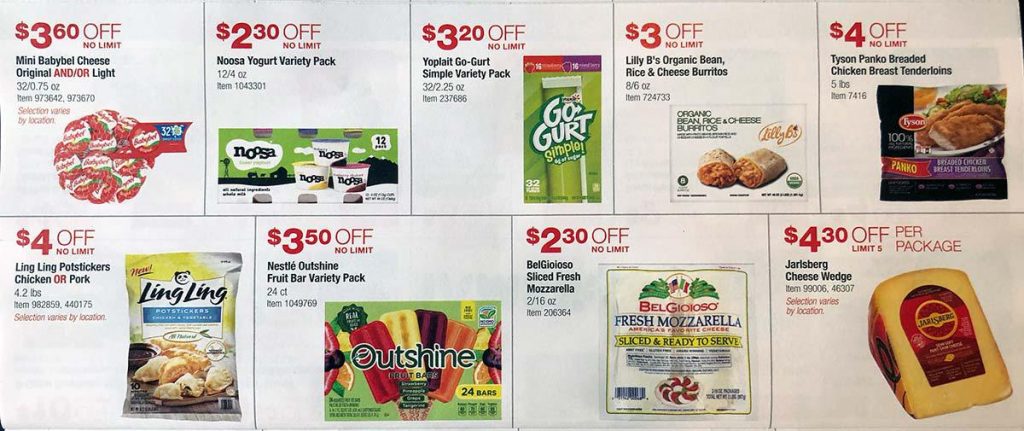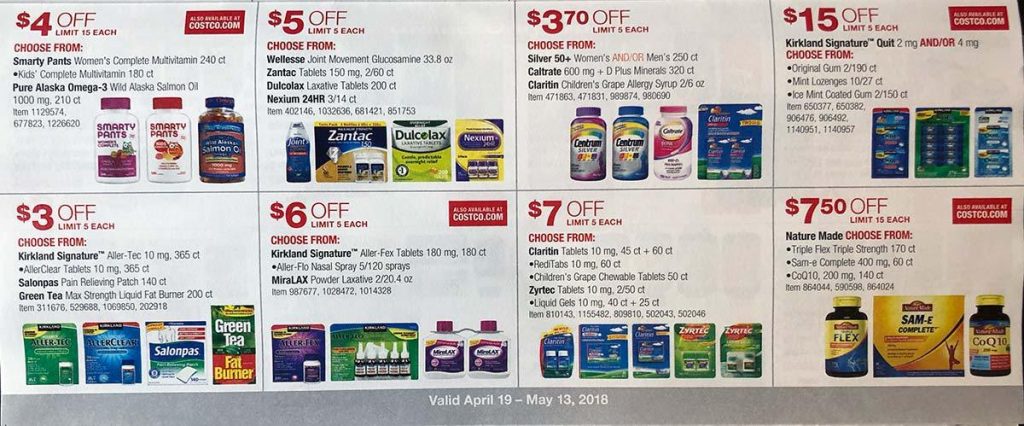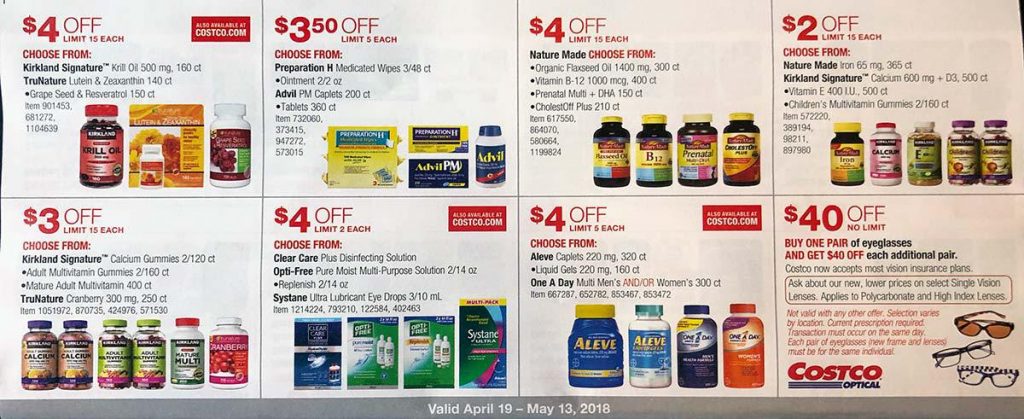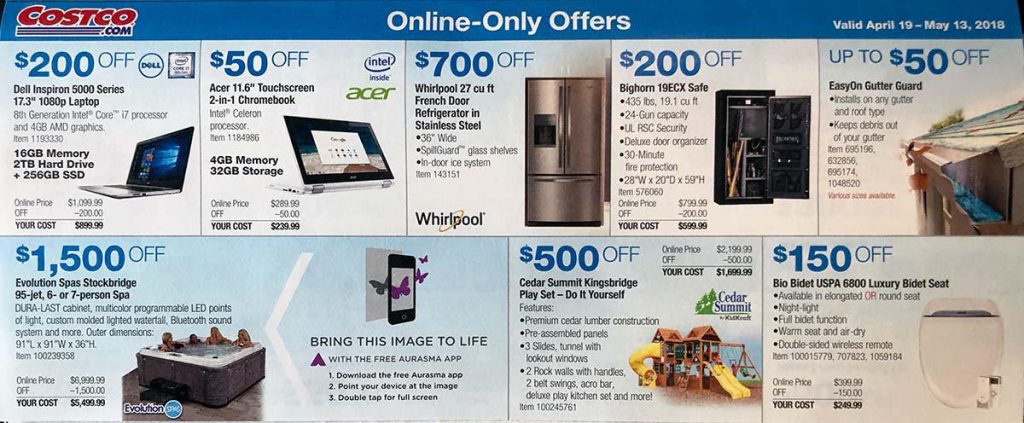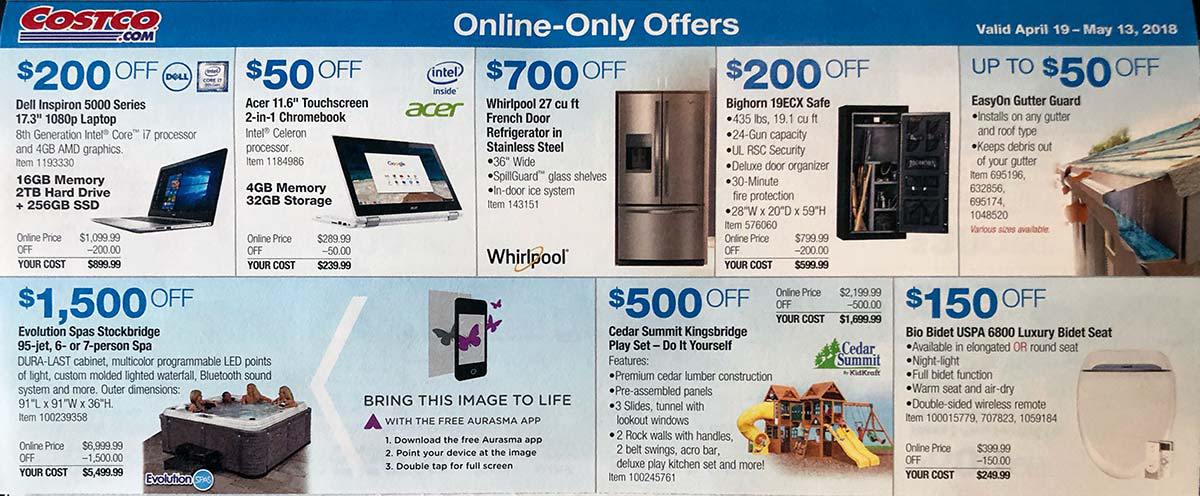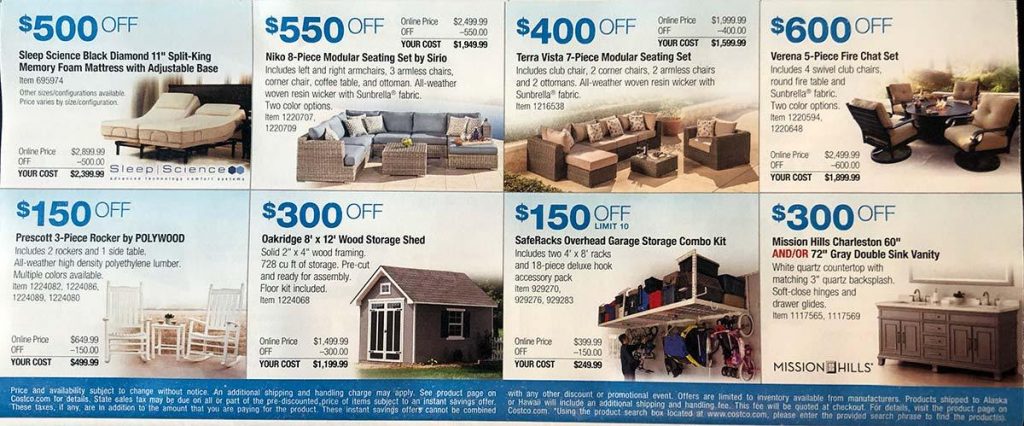 Readers, what do you think about the latest Costco coupons?