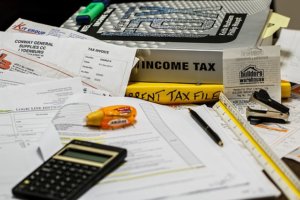 First, you thought that being audited by the IRS was terrifying. Now, you've received an audit report and a massive (or at least painful) notification that you owe back taxes. What can you do?
For starters: don't panic. As stressful as this situation is, keep in mind that the IRS is not the final authority on your tax matter. Poorly conducted audits can and do occur, and mistakes and assumptions are made more frequently than you imagine. If you believe that you're getting the short end of the stick, here's what you need to know.
The IRS Office of Appeals
You usually have 30 days after your IRS audit is complete to file a tax protest with the IRS Office of Appeals. This entity is independent of any other IRS office, and provides a forum for you to escalate your concerns without undergoing a costly and time-consuming court trial.
During the proceedings, the burden will be on you to demonstrate to the Appeals Officer why your arguments have merit. If the issue is around income assessment, you'll need to prove that the funds in question aren't legally taxable. If the issue is around expenses, you'll need to prove that costs were properly deducted. Keep in mind that the Appeals Officer is unbiased, and will not give the IRS home court advantage. The statistics bear this out, and if you build a strong case, then there's a good chance you'll prevail.
Appealing to the U.S. Tax Court
Ideally, you'll be able to resolve matters at the IRS Office of Appeals. However, if you're not satisfied with the Appeals Officer's finding, then you can escalate the matter to the U.S. Tax Court within 90 days of your IRS audit, and have your matter heard by a judge (note: you do not have to start the process at the IRS Office of Appeals – you can go head directly to the U.S. Tax Court if you wish – however it is generally advisable to determine if the former is an option).
The U.S. Tax Court is a Federal court that has the authority to hear tax-related disputes involving a variety of matters, including: notices of deficiency; notices of transferee liability; certain types of declaratory judgment; readjustment and adjustment of partnership items; reviewing the failure to abate interest; administrative costs; worker classification; relief from joint and several liability on a joint return; and review of certain collection actions. Although the U.S. Tax Court is located in Washington, D.C., judges travel nationwide to hold trials in various designated cities.
The Most Important Thing to Know  
If you plan to appeal an audit report to the IRS, then keep in mind that your choice of legal representation is critical to your outcome, regardless of whether you argue the merits of your case at the IRS Office of Appeals, or in U.S. Tax Court. Trying to handle things on your own (which is not even allowable in the U.S. Tax Court) will not just dramatically decrease your chance of success, but you will likely make your situation worse.
Also remember that communications with your tax lawyer, as well as all work product created as part of that relationship, is protected by attorney-client confidentiality. This is not the case with your accountant, bookkeeper or anyone else. If the IRS believes that any of these people may have testimony or evidence that strengthens their case, they will not hesitate to issue a subpoena.
Save More Money in 2018
Subscribe and join the worldwide 52-week money challenge! Get the tools you need right to your inbox.