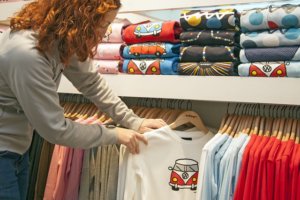 Are you considering buying a franchise? See below for an outline of the pros and cons that you should be aware of before buying into this type of business structure.
Benefits
Owning a franchise can be a lucrative and supportive environment to operate a business within. For the less experienced entrepreneur in particular, owning a franchise will mean access to the support of the franchisor and ultimately a lower level of risk when you are initially getting your business up and running. On paper, this translates to a lower than average failure rate and ability to draw on the networks and brand strength already established by the chain itself.
Be on the lookout for a franchisor that has a realistic business model and doesn't try to oversell the viability of investment. To do so, arm yourself with information about the industry you are entering into, including doing your own research on the location, online presence and potential competitors that you'll come up against. Also, carefully read the information provided by the franchisor, especially any annual reports and prospectus' that detail strategic plans, annual revenue and risk assessments of your chosen industry.
The support from a well-run franchisor will also include training options, both at the beginning of your business ownership as well as ongoing learning and development opportunities. The ability to gain advice for your franchise's specific situation is also valuable, particularly as you troubleshoot issues after you've assumed operation of the enterprise, so confirm that the franchisor provides this and how accessible it is.
Exclusivity is another advantage of buying into a franchise so you can operate in a specific area knowing that an identical franchise sharing your branding and trademarks will not be permitted to open. This can provide a higher degree of accuracy when identifying potential customers and calculating the impact of wider advertising campaigns undertaken by the franchisor themselves.
Financing the purchase of a franchise can also be much more straightforward than for a start-up and many banks look favourably on the established revenue and business model that a recognised franchisor provides you as the franchisee.
Drawbacks
However, all the support and branding that you buy into when taking on a franchise does come at a price. For many, the main disadvantage of owning a franchise is the fees and ongoing charges that you're subject to. Be aware that on top of normal business expenses such as wages, consumables, assets and rent etc. there will be, at a minimum, an initial fee to acquire the franchise as well as contractual obligations such as fixed suppliers or royalties, advertising and management fees. Unfortunately, some of these will still have to be paid even if you're not making a profit, so it's imperative to be very clear upfront regarding the costs that you will incur and how they will be calculated. Will they be fixed costs or a percentage of your sales?
Some of the above mentioned benefits will also cost money to access, such as training. So be sure to factor this into your business plan also once you establish the terms and conditions of your franchise agreement.
Another factor to be mindful of is the constraints that the franchisor may apply to your business. For example, you may have identified demand in the local area for an additional service or product that will suit the demographic but find that the franchisor will not permit it under their management rules.
Although franchising is typically seen as an effective approach to business growth, the franchisor may have a negative effect on your business should the relationship not be clear or they fall into mismanagement or breach of contract.  In this instance, prior to signing, ensure that you thoroughly understand your franchise agreement or hire someone to do this on your behalf. Furthermore, as the market and therefore business conditions evolve over time, ideally there should be adequate dispute resolution provisions in place, should the need arise. These could include the willingness of parties to enter into negotiation processes (as versus litigation) and an articulated grievance procedure that parties adhere to. In some instances, the franchisor may choose to litigate in order to establish a precedent that extends to multiple franchisees throughout their network. Therefore, having an understanding on your behalf as to how you will proceed if faced with this scenario (i.e. at the very least having knowledgeable legal services that you can call upon) will allow you to proactively approach dispute resolution in the most effective manner.
Enjoy Plunged in Debt?
Subscribe to get our latest content by email.