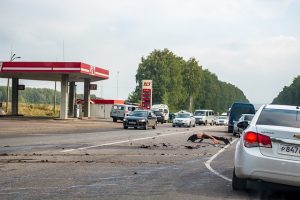 Whether the accident occurred while you were at work or while you were driving down the road, doing everything you are supposed to do, you need to take certain steps. This way, you will help build your case instead of potentially harming it. Not sure what you should be doing? Take a look at the following information for some insight.
Retain An Attorney
One of the very first things you are going to want to do is to make sure that you are getting in touch with an attorney. The sooner you do this the better, as you just never know how long it will take to settle your case once the attorney starts to work on it. Of course, you will want to make sure that you are not just settling for any attorney that is nearby. You want a skilled attorney that has a lot of experience with personal injury cases in order to ensure that you are going to get the best result possible.
Watch For People Watching You
It is a matter of fact that insurance companies like to hire private investigators to spy on the plaintiff in a personal injury case. They hope to catch the plaintiff doing something that they shouldn't be doing and then using that in court to have the case dismissed. Do not make the mistake of believing that this is not something that you are going to have to worry about, especially because of how a picture can tell a thousand words, even if they make up a false story. For example, if you are still able to take the garbage can to the curb because it is light and it is on wheels, you still don't want to do it. Why? Because someone could take a picture of you at an angle that makes it look like you are dealing with something much heavier than it really is and the story could be used to make it appear as though you really are not hurt. You could then lose your case. Therefore, you will simply want to make sure that you are taking it extra easy, so no one could misconstrue what you are going through and what your abilities are, or are not, during this time.
Keep Up With All Of Your Appointments
Even if you are starting to feel a little better or even if you are feeling a little depressed, you cannot make the mistake of failing to show up for any of your doctor's appointments. Even though your injuries may still be legit, the defense could try to say that you must have been lying about your injuries or that at the very least, they are not as severe as you are making them out to be. They will use evidence that you have not made it to all of your doctor's appointments as their reasoning for this belief. Even if you feel as though there are times that you are justified in rescheduling your appointment, you don't want to do it. You will want to go to every single one, even to the specialists you were referred to just as a precautionary measure. With all of those appointments completed, you will be able to access your medical records to show the seriousness of your injuries.
Along with all of those suggestions, you will want to make sure that you are taking the time to ask your attorney if there is anything else that you should be doing in order to better the chances of winning your personal injury case. Even if you don't personally understand or agree with the advice given, remember that you attorney is the one with the legal experience and you hired him or her for that expertise.
Enjoy Plunged in Debt?
Subscribe to get our latest content by email.