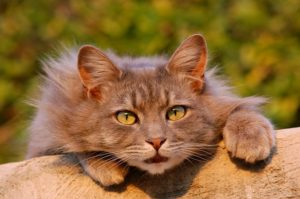 For many vets in the business, it is not unusual to see both routine care and emergency cases coming in. Often the pet owners go wide-eyed when they are slapped with a huge vet bill and wonder how they can reduce it.
Most of them usually don't have any pet insurance plan for their pets, because they usually don't expect the medical surprise that catches them off-guard.
However, there are ways for pet owners to find affordable or free vet care and they are further outlined below:
Keep an Eye Out For Low-Cost Alternatives
There are animal welfare groups, animal rescue groups, and shelters that offer vaccinations, spaying, neutering, and other routine care services at a low cost. Find out if any of such organizations offering low-cost pet care exist within your area. Some websites can help you locate the nearest one.
Visit a Vet School
Veterinary schools are of course cheaper than the animal hospitals or vet clinics. The vet students do all the procedures, but it is always under the supervision of a professional vet.  Just ensure that you are taking your pet to an accredited veterinary college to make sure that your pet gets not only low cost but reliable pet care services.
Make Price Comparisons
Vet prices are usually different from a vet to vet and shopping around will help you find the most affordable one. A vet visit can be as cheap as $35 or go higher up to $150. The prices usually depend on the vet clinic's location, its equipment and the personal needs of the vet staff. Therefore check around and don't pay more if there are other alternatives.
Vet Care Credit Cards
Many modern veterinary hospitals offer vet care credit and other forms of vet-only credit cards to enable the pet owners to obtain a credit line that is often interest-free for a certain period.
Credit card processing for veterinarians has allowed many pet owners who would have otherwise not afforded good quality pet care to gain access to it and save their pet's life in emergency situations. Discussing with your vet on any such payment options will enable you to benefit from what they have to offer.
Look for Charity
Sometimes your vet can't give you the answers to your lack of affordability and in such a case, just look for charity organizations that offer free pet care services. Your pet can receive life-saving medical care freely from charity organizations specializing in offering it.
Compare Prescription Medication Prices
Often buying prescription medication at the vet clinic can be expensive and this is why you should compare prices and get the same prescription drugs at a cheaper rate. However, always be wary when buying pet medicine online. Don't deal with any site that isn't reputable, because you will risk getting low-quality drugs.
Be On the Lookout for Specials
The same way any business can offer discounts and special prices, so do most vet clinics. You might find a vet offering a certain amount of discount if you are a first-time customer. Sometimes a lower price could be offered if you have more than one pet and so on. Visit vet sites and social media accounts regularly for special vet deals.
Ever heard of prevention is better than cure? Make your home environment ideal for your pet to live a healthy life. Take your pet to wellness checkups, keep any dangerous items or food out of reach and take more measures to prevent your pet from getting sick such as vaccinating them on time, exercising them and giving them the right pet food.
The above ways should get you cheaper and affordable pet care which you deserve in these times when personal health care is expensive. With the money you save, you can order a pet portrait online.
Enjoy Plunged in Debt?
Subscribe to get our latest content by email.