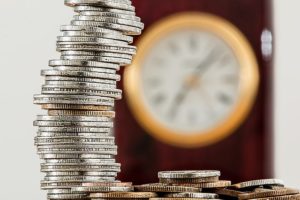 Online trading in the stock market has boomed in the past few years. There is a ton of options available for traders when it comes to brokers, so how will you know that the brokerage firm you've chosen isn't going to break your trust and you won't be tricked?
The 70Trades is an online brokerage firm that is different among the rest and the name comes from how its creators learned that it actually takes about 70 trades for an investor to become an experienced trader. So if you're looking for broker that targets beginners, experienced or even professional traders in the stock market, here's what you need to know about 70Trades to help you maximize your trading capabilities:
Since trading is a volatile and risky business, one of the most important safety measures they have is a protection policy that prevents client's account balances to go into the negative. In this way, the traders will never lose more than the investment they make, even in the time of extreme market volatility. The number one priority is the client's safety with this online trading firm.
They do have partnerships with a lot of leading banks to help you ensure an easy deposit and also separate the client's capital from the company's capital to keep it safe. It also ensures that the clients have full control over their accounts.
A lot of beginner traders rely on trial and error which causes lost of opportunity and even money. 70Trades does everything that they can to assist you new traders develop skills to be familiar with trade so it's possible that even on an early trade, you can make it a great one and at the same time learn the ins and outs of this type of investment.
The trading platform offers three different types of plans to suit each investors' needs which has training programs aimed at each level: entry level, advanced and pro level.
70Trades offer a lot of trading tools that can assist traders of all levels to make the best use out of this service. One of the best tools that they do offer is the Portfolio Builder. This is unlike any other robo-advisors as this tool allows you to fine-tune your portfolio to your specific trading style. Another tool that they offer is Asset Graphing, which is a visual tool. This allows users to see the composition of their portfolios with just a click.
You have access to several financial trading products such as: forex, stocks, commodities and indices.
Another big plus with this brokerage firm is how they handle coaching. Whether you're just starting out to invest, an experienced or a professional trader, they do have educational materials and resources available for you. There's also courses for gold, commodities and oil traders.
The aim of this online trading firm is simplify trading for beginners and ensure client's funds safety. We would definitely recommend 70Trades as they make it easier to trade all kinds of commodities and shares. They are the most comprehensive Forex platform available out there. You can get more details about the broker on 70Trades reviews if you wish to dig in deeper.
References:
http://btcnews.com/70trades-good-broker-not/
http://www.modestmoney.com/modest-moneys-70trades-review/36339/
http://www.forexminute.com/for-70trades-clients-safety-is-number-one-priority/
Save More Money in 2018
Subscribe and join the worldwide 52-week money challenge! Get the tools you need right to your inbox.