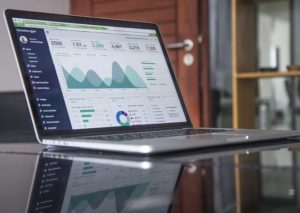 What with the holidays booming up ahead in full storm and prices more expensive than ever, surviving today can be more than just difficult. Money doesn't seem to go anywhere and families are finding it harder and harder to live a normal everyday life. We have come up with seven unique ideas which you can do from home, on the net to earn a little more spending cash every month. Have a look because you might just find the answer to your problems.
Give Lessons Online
If you have a strong internet connection and a webcam and you are good at something then advertise lessons from home. You can tutor adults, kids or even groups depending on what your 'skill' is. You can even give English lessons online even if you don't have any qualifications. Come up with something and get yourself out there. Even if you only have one a week, it is better than nothing.
Distributor Work
This type of work from home involves a little more time and effort depending on what product you choose to distribute. Think about clothes, make-up or even avon products. You can buy them and re-sell them all from the comfort of your home and the best thing is, you only need to find the buyers.
Sell Your Unwanted Stuff on Ebay
If you go wandering through your house then you can probably find at least ten things that you never use and that have been sitting in your cupboard since your Grandmother was born! Have a look, take some pictures, write a description and put them up for sale. This is a great way of bringing in some fast cash when you need it.
Become A Freelancer
You might only get paid pennies to begin with but if you like to write, draw or even design then you can find freelancing work all over the net. Choose safe platforms like people per hour when you are guaranteed to get paid. There is transcribing jobs, translation jobs, writing jobs and even drawing jobs. Have a browse through because you might find something to suit your skills.
Think About Online Trading
Online trading is the up and coming way to invest hard earned money. You can choose from buying and selling assets, currencies and various stocks. If you do enough research and learn about what you are going to be trading then you can turn small savings into big ones. There are various platforms available like CMC Markets. With this you need to be patient and understand that you could lose before you win.
Clicking Work
Although this is one of the most boring and tedious ways to earn money online, it can be done and it will bring you in some extra cash each month. If you spent a couple of hours each day clicking ads then your efforts will bring in some cash. There a lot of sites online that pay you pennies to watch or click ads but most of them are legit. If you don't want to put a lot of effort into earning extra money online then this is probably for you.
Earn through Affiliates
If you have a lot of friends and family then you could earn simple money by just referring them to various sites and platforms. It might be a gaming platform, a shopping platform or even a work from home platform. You can find these sites by just typing in Google 'earn through affiliates'. Each site will tell you how to sign up with them and earn by referring friends. If you join up with ten different sites and send links to one hundred different people, you could earn a nice bulk at the end of the month just from referrals. Have a go and see what you think.
Every little bits helps and with a lot of these ideas you have to go into it with an open mind. Do you research and take the time to plan carefully and understand exactly what you need to do. It is possible to make money online and there are people who earn a decent wage from doing so. What are you waiting for? Start today and make your life just that little bit easier…
Enjoy Plunged in Debt?
Subscribe to get our latest content by email.