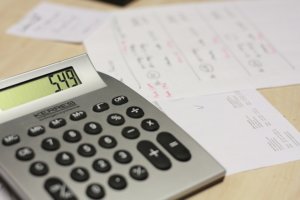 When your tax return arrives it can be very tempting to go on a shopping spree. After all, it is your money and you really could use some new shoes. However, getting rid of some debt with that tax return, at least part of it, could really set you on the right path to financial security for the rest of the year.
There are five types of debt that you should consider paying off with your tax return before going on a shopping spree.
Payday Loan. If you have any type of payday loan, pay it off for good. Get rid of that high interest debt so that you can avoid paying those fees every payday to renew the loan. Once this loan is gone, you will have the money you need each week to cover your expenses.
Pawn Shop Tickets. If you have items that are really precious to you that are in the pawn shop, pay off these tickets and eliminate these debts. If, perchance, these items hold little meaning to you, consider changing the pawn ticket into a sale ticket and just selling the item. Either way, you will eliminate a high interest debt that often costs more than the original loan.
Title Loan. If you have a car title loan, pay it off. While these loans do not carry the costs and fees associated with some loan types, it will give you peace of mind to know that this debt is eliminated ad your car title is clear and free.
Personal Loans. Personal loans obtained from [private lenders often carry very large interest rates. Paying off, or paying a significant portion, of this debt can save you a significant amount of money. Interest rates often account for over half of the money repaid on a loan of this type. Getting rid of this type of debt could save you hundreds, if not thousands of dollars in interest payments over the course of a loan. You will be pleased with the extra money you have each month once this debt is paid.
High Interest Credit Card. Your return may not be enough to cover all of your credit card debt, but it may be enough to pay off at least one of these debts. Go through your credit card statements and see which card has the highest interest rates and chose that one to pay off. If all of the cards have the same interest rate, look for the one that has the highest balance and provides you with the least benefits. Get rid of this card and enjoy the money you save each month. You may even consider using the money you save from paying on this card each month to pay towards another debt or invest into a retirement account.
Taking these simple steps to pay off your debts will make you more financially secure and give you an overall feeling of accomplishment. Taking control of your debts is always a great way to help yourself succeed in the future.
Posts you may want to check out:
Which stores owe you Money?
Tai Lopez's Net Worth
Jimmy Tatro's Net Worth
Enjoy Plunged in Debt?
Subscribe to get our latest content by email.