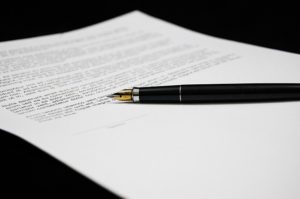 Did you know most millennials are drowning in debt?  The cause is a combination of student loans and a changing a job market and the effect has been chilling and some have wondered if millennials will ever be able to get out of debt.   A good part of getting out of debt is being able to earn more and spend less.  But another aspect is knowing how to manage debt.  This includes understanding bank loans – even the things the banks won't tell you.  As such, here are five truths about bank loans you need to know.
We all reach a point in our lives when it is time to settle down.  Maybe some of your friends are already doing this – getting married, having kids, buying houses.  But here is what you need to know about mortgages; almost all of them are written following the same rules.
There is a simple reason for this as most lenders sell their mortgages to get back the funds to make more loans.  This is called the secondary market and to a large extent, the rules of the secondary market dictate the acceptable parameters for mortgages.
In terms of getting loan approval, one of the biggest things you need to know about is called the debt-to-income ratio.  This is how much total debt (including those pesky student loans) you have compared to your income.  While the max debt-to-income ratio is 45%, most banks won't write mortgages above 42%.   Granted there are some exceptions, but they are few and far between.
Rate locks usually apply to home mortgages but they can also be used for other loans as well.  Truth be told a 30-day rate lock is not a long time as there are several steps in the process of buying a home which need to happen before you can close.
As such, you want to be prepared by having all your documentation ready.  This will help you get the final approval from your bank without any delays, ensuring that you won't have to pay any additional fees to keep that low rate locked in.
Not the Only Game in Town
The banks are scared to death of this and the entire industry is currently undergoing a massive wave of disruption – just ask any college buddy who is working at one.  While periods of disruption are never smooth, it also creates an opportunity for you as banks are NOT the only option.
Today you can choose from peer-to-peer lenders, alternative finance companies, and even sources private capital.  As such, it pays to shop around.  Don't just talk to the banks in your area, but go online and how other people getting the loans they need.  Take a look at pros and cons of getting a conventional bank loan vs a working capital loan and then decide which one is right for you.
It doesn't matter if the loan is for a new home or if you need to get additional financing for your business.  Shop around and see what is the best fit for you.  Remember banks are not the only game in town.
Building on the third truth, the rules are changing.  This is especially relevant if you are looking at a car loan or a loan for your business.  While banks tend to focus on what is known as the loan-to-value ratio, newer entrants have a different way of looking at things.  For them, they are looking more at your ability to repay than the overall loan-to-value, sure they do take it into account, but it is not the key criteria for their decision-making process.
Most banks loathe to admit this, but their fees are negotiable.  Why do they hate to admit this?  It is because the fees are a significant part of how they make money on loans.  As such, you should not only look at the interest rate, but also the fees which go into calculating your Annual Percentage Rate (APR).
Depending on the loan and its size, many of these fees are negotiable and getting a break can save you hundreds or thousands of dollars per year.  Don't be afraid to ask, the fees are negotiable.
Enjoy Plunged in Debt?
Subscribe to get our latest content by email.