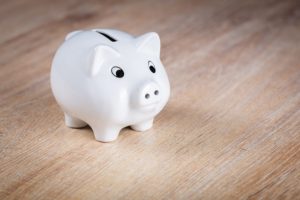 Today we have a guest post for you from Jon Dulin.
It is always said in solving math problems that there are a million different answers to a problem, but only one of them is right.
The same can be said for saving money. There are millions of different ways to save money in life, but very few of them are truly ethical, much less legal.
Today I will feature five ways to shore up your budget either with less spending, provided that you are willing to compromise ethics to do it. Many of these ways are not illegal, but they might be considered questionable by those morality judges out there.
To be clear, I am not writing about these as an advocate. I am not one to encourage anyone to compromise their ethics or values just to save a little money. I am doing this more as an educational exercise, more for you to understand what is out there and if you were to seek a money-saving scheme, you can be aware of these and perhaps stay away from them if you don't want to feel like taking a shower afterward.
5 Shady Ways To Save Money
#1. A Wedding is an Event, Isn't It?
There are event planners and there are wedding planners. Want to know why there is such a difference, and why it's important? An "event" doesn't have the connotation of anything particularly special. A "wedding" is seen as a once in a lifetime "event" and thus is a special category of event and thus should be handled in a different way.
And because a wedding is considered such a special event, weddings are usually more expensive. There is much more care going into a wedding to make sure everything is perfect for the bride. Maybe it's the belief in extra details that go into a wedding and reception versus some family or corporate event, but the reality is that planners and photographers and cake-bakers with "wedding" in their names tend to be more expensive than the more generic event planners.
You can see this for yourself. Just call up a place you want to have your wedding reception at and ask what the cost. Then call back again and say you want to book a family reunion. You'll be amazed at the price difference.
So one unethical way to save money is by taking advantage of the generic term "event," and characterize your next wedding as an "event" or "family reunion." Not calling it a wedding means you get a cheaper rate for virtually everything, from photographer to flowers to catering.
#2. Job the Ticket Kiosks
Do you like to go to movies? Do you go a lot, and especially at peak times where the movie prices are highest, and the especially for the blockbuster movies or those featured in 3D? Is your favorite movie theater part of a major national chain such as AMC or IMAX, and does it offer an opportunity to buy tickets online or through a kiosk?  
If you feel a bit unethical, you can buy child or senior tickets for your favorite movies, no matter which movie or what time. Child and senior prices are often a dollar or two cheaper than adult tickets, and if you are a frequent theater-goer, that could save you a decent amount of entertainment money each month.
#3. Why Buy Breakfast at Home?
We all think we need to have some breakfast before we head to work or school, right? And we often think we should have breakfast at home or in the car, so we will often buy breakfast foods at the grocery store. This usually means fruits
, muffins
, cereal
, milk
, bread
,jam or jelly
, butter
, etc.
But what if there is a hotel on your route to work, that offers free continental breakfast? Oh sure, it's supposed to be for the guests of the hotel, but have you considered leaving for work early, pulling into the hotel parking lot and walking in to partake of some scrambled eggs, bacon and pancakes for free, compliments of the hotel?
You can buy a lot less breakfast food at home, and have hardier meals a couple times a week! And by the way, many hotels put out more food than they really need, so they would actually rather the food get eaten then thrown away, so you actually might be doing the hotel a favor, right?
#4. Xerox
Are you a struggling college student who just can't afford your textbooks? Are you having a hard time finding the used ones that you need for your classes, or are you finding that your professors have mandated the newest version of a textbook so that any older versions won't help you pass?
Think of this – buy your $300 textbook and take it to a copy shop that offers copies for 10 cents or less apiece, and have the shop photocopy every page of the textbook. Then, take the textbook back to get a refund. You often have a few days or a week to get 100 percent of your money back.
Using the photocopies can cost $50 for a 500 page textbook, but that is far cheaper than any used textbook or the new one that you just returned. And yet you have all the information you need to pass the class!
#5. Rigging the machine
Here are two related money-saving ideas, having to do with rigging a machine of some kind.
One way is when you are using coin-operated machines such as laundry machines or even some vending machines. Use a coffee stir stick in the coin slot provided the machine accepts coins inserted on edge.
You can use the stir stick to push back the mechanism that accepts coins and make the machine work. Imagine not spending a single quarter at the laundromat, saving as much as $3 per load of wash.
The other option involves long-term parking at airports. Parking in long-term parking is cheaper than short-term, so that is already one suggestion to save money. But the next time you are in long-term parking, and you are feeling a bit unethical, try walking up to the ticket machine when you arrive back at the lot, take a new ticket, then walk back to your car, replacing your old ticket with the new one.
It might seem like a long walk, but if you have been parked there for several days, it might be worth saving $15 or $20 to take a little walk from Section QQ.
Final Thoughts
In the end, it is up to you whether you classify these suggestions as shady or not. For me, they are a little too shady for my tastes, but that is just my opinion. So what do you say? Are these too shady for you? Have you done anything along the same lines? Share your tips and thoughts in the comments below!
Jon blogs at Penny Thots, a personal finance site that helps readers improve their finances, one day at a time.
Enjoy Plunged in Debt?
Subscribe to get our latest content by email.