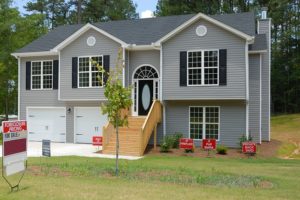 Homeowners refinance their mortgages for various reasons including getting a lower interest rate or a better loan term. Others refinance to move from an adjustable rate to a fixed rate while others use refinancing as an opportunity to consolidate their debts. The decision to refinance a mortgage requires careful consideration, calculations, and consultations with experts. You may end up paying a higher cost for your home if you rush into it.
If you have poor credit, you need to be more careful with the process. Your credit score has various implications, especially on interest rates. Before you sign the dotted line, consider the following tips:
1. Check Your Credit Score
You probably know that you have a poor credit score but you need to know your exact rating before you contact a lender. Some lenders disqualify homeowners with a low credit score from refinancing home mortgage loans. However, some accept to refinance but at a higher interest rate. Another advantage of keeping track of your credit score is that you can take steps to improve it as you consider the refinancing options. For instance, you can start paying all bills on time and paying off some debts to improve your score.
2. Determine the Value of Your Home
The value of your home at the time of refinancing influences the interest rate that the lender will charge on your mortgage loan. The market value of homes fluctuates all the time. It is advisable to observe the prices of homes in the housing market. If your projections are accurate, you can refinance your loan when the prices are going up.
One reliable source of information on the value of your home is the tax statement from the county. Check the most recent statement. Another alternative is to obtain a professional valuation or appraisal. You can also compare the prices of other similar homes for sale or recently sold in your area to estimate your home value. The value may be inaccurate because every home is unique but it will give you an idea of the current value.
3. Negotiate for a Shorter Term Where Possible
One benefit of refinancing a mortgage loan is that you can get a shorter term. With a short term, your monthly payments offset the principal and not just the interest. A long term means that you will pay for the interest for close to half of the term and then start paying the principal. Interest is charged on the principal. Hence, the lender stops charging interest as soon you clear the principal.
Before you sign up for a short term, consider the monthly payments. You will be paying a higher installment every month when you shorten the loan term. Consider all your current expenses and project any changes to your monthly budget throughout the loan term. For instance, if you have young children, you need to factor in their tuition fees and other expenses in your future budget. The calculations are necessary to ensure that you do not miss your payments in the future.
4. Compare the Terms from Different Lenders
The market has many lenders who refinance home mortgage loans under different terms and conditions. Compare the lending rates with all the lenders who accept your credit score to identify your best option. Your goal should be to incur the lowest cost possible after refinancing. Do not rely on the interest rate alone when comparing lenders. Some lenders give very low rates but charge high closing costs.
Closing costs include insurance, title searches, home appraisal fees, and charges on credit reports among others. It might be feasible to go for a higher rate with low closing costs in some cases. Ask for help from mortgage professionals where possible to ensure that you make the right decision. If you decide to lock your loan rate and pay the same rate throughout the term, ensure that you get a copy of the confirmation from your lender.
5. Ask about Prepayment Penalties
Lenders handle prepayments differently. Some impose a heavy fine on prepayments while some do not impose any penalties. Ask your lender about the prepayment penalties and read the fine prints on the loan document as well. You do not want to incur a high cost for getting out of debt earlier.
Refinancing your home mortgage loan gives you an opportunity to negotiate for a more favorable rate and loan term. You need to evaluate the loan terms from each lender carefully before agreeing to a new loan contract. Without careful consideration and comparison, you may incur a higher cost than necessary after refinancing.
Enjoy Plunged in Debt?
Subscribe to get our latest content by email.