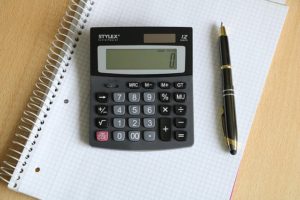 It can be hard to stay on a financial budget at all times. There are so many temptations in life and things that you may want to purchase. This is typically the reason some individuals are simply on a budget. Getting items that you don't necessarily need, but want can land you in a lot of debt. It may be that your debt management plan doesn't go as planned and this is when you may need to rely on other professionals to see you through this time and offer some tips that will help you get on the right financial track. Being aware of things you can do to alleviate your debt is sure to be ideal.
Tip #1: Discuss effective methods
When you rely on a debt collection agency to help you get your life back on track when your financial status is way out of control, you will get some benefits. This is by far the best way for you to get your life back and work to have a better control of your money in the process.
Listed below are some things this agency can assist with:
Creating a budget that you will stick to at all times and even some tips for allowing you to do so.
Looking at the amount of your income versus the debt you have to can allow this agency to put a budget in place. You will need to make more than you spend for optimal results
Providing you with detailed information on how to stay on better track with your money is only one of the things an agency of this type can achieve for you.
Tip #2: Practice caution
You will want to avoid jumping into any type of spending habit that simply is over the amount of money you make. This can quickly get you in debt, and this is the last thing you will ultimately want to do.
Be sure to avoid taking a plunge into debt and getting things that you simply don't have to have. One way to do this is to write down all of the things you purchase each day and keep a list. Doing so will allow you to know where your money went and may decrease the chance of you spending as much.
Tip #3: Reduce credit cards
You will want to limit the number of credit cards you keep in your possession. This is one of the ideal ways to prevent buying too many things that will directly land you in lots of debt.
Consider just having one or two credit cards on hand, and this can decrease the chance that you may feel pressured to use many others. This is by far the best way to help you keep spending down and your debt in check in the process.
Studies do show the average household does carry $6,500 worth of debt. This is a substantial amount, but many people have much higher numbers than these to worry about each year.
Taking time to learn things you can do that will help reduce the amount of debt you do have is one of the best things you can do. This will take the right amount of time and effort on your part, but it can be done with the right attitude and professionals that are willing to help you. Get started today, and you'll be glad you did when you have your finances under better control for a less stressful life and a larger bank account. There is nothing like having financial peace to allow you to face each day with a better mood and place in life to be!
Enjoy Plunged in Debt?
Subscribe to get our latest content by email.