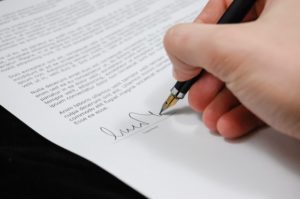 Anybody who has ever ran their own business can tell you that, in the beginning, cash flow problems can come quickly. This is especially true if you run a business which provides a service to customers and clients who pay via an invoice, as opposed to running an online store where customers will pay immediately for the items that they order, for example.
For many new small businesses, the bulk of cash flow problems experienced come about due to payments not being made on time or clients forgetting to pay their invoices completely. This can cause serious issues for a small business, especially if you're relying on that money being in your bank on time in order to pay bills and cover other important company costs. We've put together some top tips to help you improve your small business' cash flow in the early stages.
Invoice Factoring
When it comes to business costs, one of the main things that you will have to determine is whether or not a certain type of cost is actually worth paying. Invoice factoring, also known as invoice financing, is definitely a cost that's worth adding to your outgoings as it can have a great effect on your company's cash flow and enable your business to stay afloat and even develop and grow despite clients and customers who don't always pay their invoices when you need them to.
Invoice factoring works like this – if you have a client who still hasn't paid what they owe, you can 'sell' their debt to the factoring company, who will then pay you a large percentage of the total amount, keeping a percentage back for security. Once your client makes their payment, the factoring company will give you the rest of the money, minus a small fee for their services which many business owners will agree is worth it. For more information on how this works, see BlueVine!
Ask Nicely
If you've noticed that your clients seem to be struggling paying their invoices on time, it could well be the way that you've worded the request for payment that's to blame. It may seem small and insignificant, but research has shown over and over again that simply asking nicely – i.e., putting 'please', 'thank you', and 'have a nice day!' etc. on your invoices can actually prompt your clients to pay faster, simply by being friendly and polite to them. So, next time you're writing out an invoice, don't forget to politely thank your client for choosing your services – and of course, for their prompt payment!
Offer Incentives
Making payments is something that none of us like to do, and your clients probably feel the same way about this. Even people who've managed to amass a lot of wealth don't often like parting with their money, so it's a good idea to keep this in mind when designing your invoices and determine how you can encourage your clients to part with their money in a manner that's a little more speedy. For example, cash incentives, such as offering them a discount for paying before a certain date or even offering them a free gift in their next order, can definitely turn up the heat and get your clients opening their wallet.
Use Online Invoices
Not only are online invoices much easier to keep track of for your own accounting and tax purposes, they can also have a huge effect on how quickly you get paid. If you send a paper invoice, you're already losing time as you'll need to wait for it to arrive in the post and be opened before the client then has to take the money to the bank and transfer it or make the payment in the way you have instructed them to on their invoice.
On the other hand, using online invoicing services can make things much easier for everybody, as this will not only allow your client to receive the invoice in mere seconds of your sending it to them, they'll also be able to easily pay you online, meaning that you could receive the money within a matter of minutes if they are at their desk. And, thanks to mobile technology, they may not even have to be at their desk at all to make the payment there and then.
When it comes to running a successful business, keeping your cash flow on track is important. But, when you rely on payments from your clients, it can be hard to plan around them.
Save More Money in 2018
Subscribe and join the worldwide 52-week money challenge! Get the tools you need right to your inbox.