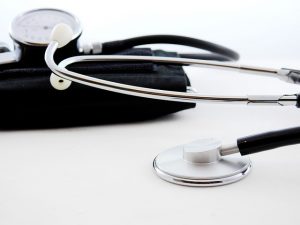 Not to sound so negative, but the cost for things seem to be rising year after year. Even the middle class cannot seem to pay for basic necessities and have a little extra for the fun things in life.
Pretty common sense here, but nobody should compromise on their health care. If you're sick, you need care in order to keep working and even keep your family safe. After all, health is wealth right?
However, rising costs of healthcare means that families may be sacrificing more than they'd like in order to make ends meet. In fact, most of these families are forgoing fun things.
Coupon Dash surveyed over 1000 families asking them what they would have to cut back on in order to be able to afford healthcare. Most families revealed that they would give up most forms of entertainment or luxury goods.
If you were in the same situation as many of these families, would you sacrifice any of these four things just to afford healthcare? 
New Clothes
According to Coupon Dash, 48% of families are willing to give up buying new clothes in order to afford quality health care. That means no more trips to the mall or even just browsing at online retailers. While many adults can probably make do with what they have, it's a bit harder for growing children.
Families can really feel the pinch then when it comes time to replace clothes. They may have to resort to yard sales, consignment shops or making a few dollars off selling used clothes in order to afford new ones.
Vacations
34% of families surveyed said they would sacrifice going on vacations to afford health care. That means no more beach vacations or exotic destinations. Considering that many people dream of a getaway, this one can be particularly hard to let go. Can you give this item up so easily?
Luckily for many, there are some ideas like staycations if you want to feel like you're visiting a new place. However, for those living in a fairly expensive city or area, this may not even be an option at all.
Buying Gadgets
Almost half (49%) of the families Coupon Dash surveyed said they would give up buying new gadgets. It makes sense since gadgets are pretty expensive and people replace them every few years even though they work perfectly fine. Most are ok without these sorts of extras, but for those who love the latest gizmos, well they may have to wait until Black Friday (if at all).
Dining Out
A whopping 52% of families surveyed said they were willing to give up going out to eat just so they can put that money towards health care expenses. This is no surprise considering how much it actually costs to dine out. Even fast food costs have risen to an average of $6 for a combo meal, whereas you can probably get by with spending about $1- $2 making a restaurant-style meal at home.
Yeah, it might be depressing to think about not having the experience of dining out again, but the food you prepare might actually be healthier and arguably more delicious. Besides, think about busy times at your favorite restaurant – you could spare yourself the hassle of not getting stressed out waiting in line.
Final Thoughts
Giving up these four things for health care isn't ideal, but you can find a way to make it work. Try to cut as many costs as possible and treat yourself every once in a while. As long as it's within your budget and you plan for it, there's no reason why you can't enjoy yourself.
Enjoy Plunged in Debt?
Subscribe to get our latest content by email.