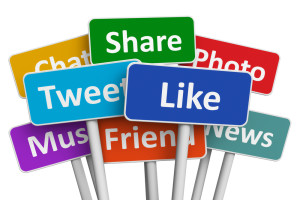 Social media is a term well known by a majority of the world's population. This relatively young phenomena has become one of the most popular marketing resources available in today's society, and with good reason: 50% of Millennials would rather lose their sense of smell than lose social media technology—it is an integral part of their lives. Obviously, a technology so important to the general population is imperative to online marketing campaigns. A whopping 93% of shoppers' purchases are influenced by social media because people trust peer reviews significantly more than that of advertisements. With an estimated 53% of people recommending products in their tweets, the way online businesses market their products has increasingly been via social media.
Alright, so you get the idea: social media is a huge buzzword in online product marketing companies. However, very few businesses know how to utilize this tool knowledgeably. Haphazard use of social media in product marketing can actually significantly harm your company. Review the most frequent misuses of social media below to make sure you avoid the pitfalls of ignorant social media marketing and to ensure you know how to market a product online with success.
Pitfall One: Posting Constantly
With hundreds of posts on their newsfeeds daily, social media users have trained themselves to scan information incredibly quickly and pick out objects that spark their interest. In this constantly flowing stream of information, your little marketing piece has to make a big impression. If you are continually over-posting information to social media networks, viewers will subconsciously (or even not-so-subconsciously) get tired of seeing your content over and over again. They will automatically filter out your content in order to focus on content that excites them.
The solution: slow down and make an intentional effort to make the best decisions about when you post, how you post, and what you post. A single post to Facebook per day is more than sufficient for getting your point across. According to Yahoo, a great rule of thumb is to post on social media sites such as Facebook and Twitter only when you have something relevant or interesting to say. Posting for the sake of posting annoys everyone and will quickly get you unfollowed or unfriended.
Pitfall Two: Using Negative Content
Have you ever noticed the lack of good news on television? In traditional forms of media, getting people's attention meant using disturbing, negative, or shocking content. Interestingly, this much-used formula does not work well in the social media world. Posting a great deal of negative content may actually stunt the number of times your posts are mentioned, liked, or shared. The solution: think happy thoughts and share happy thoughts.
According to marketingland, psychologists have found that online readers tend to share positive posts rather than negative posts; therefore, good news travels far better than bad news. Posts that exhilarate are sure to impress your brand or content into the reader's mind far better than posts that spark distress, anger, or depression.
Pitfall Three: Only Posting Content for "Youngsters"
When you think of social media, you may picture adolescents posting selfies or college students posting a never ending stream of hip hashtags. Think again. Dimly lit selfies and YOLO hashtags may have their place within social media networks, but senior adults in the 55-64 age bracket are the fastest growing demographic on Twitter. Senior use of Facebook has leapt by 46% and senior use of Google Plus has jumped by 56%. Turns out, not catering to the senior adult demographic may be seriously limiting your product's marketing success.
Solution: start implementing marketing strategies aimed at senior adults (yes, it really is that simple). An older population is going to have different interests, likes, dislikes, and general tastes. Do the research to learn what kind of marketing strategy you should use to best cater to this important and often overlooked demographic.
Pitfall Four: Being "Too Busy"
Many business owners consider social media to be a risky investment of time and energy because the results of social media are "immeasurable." Business owners don't want to spend time trying to learn the ins and outs of social media marketing, especially if it really doesn't impact that many people. This is one of the biggest mistakes made by business owners. Marketing via social media is not an option for a potentially successful business; it is mandatory.
Solution: make time. Honestly, you do have time for social networking. Anything that will significantly increase your online product sales is worth making time for. Don't know how to use social media? Anyone can learn how to market a product online using social media. Learning is simple when armed with the right resources, and you'll become a pro in no time.
Sadly, the pitfalls mentioned above are very common among businesses trying to market online products. Make sure your good intentions are matched with social media smarts so that you don't accidentally cause more harm than good. Relevant research about social media's role in the realm of online marketing should be kept on hand for accurate and useful reference. By doing so, your sales are likely to increase dramatically and your customer relations may become positive and engaging.
Save More Money in 2018
Subscribe and join the worldwide 52-week money challenge! Get the tools you need right to your inbox.