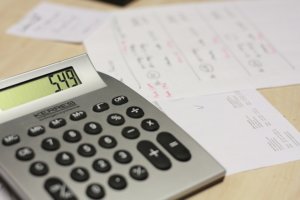 Believe it or not, many people are often caught off guard when they realize that they are in serious debt. You'd think it wouldn't come as a major shock to them, but it does because bills suddenly seem to sneak up out of nowhere.
When you factor in food expenses, repair bills, the electric bill, cable and Internet, the water bill, vacations, leisure items, and every other expense that seems to pop up in our lives, it's pretty easy to see how we could end up in debt over time.
And then the worst thing happens.
Your debt ends up reaching critical mass. And getting more credit to help relieve your debt burden is an impossible feat. When you carry a heavy debt load, this is really bad for a few different reasons.For starters, it's going to seriously harm your credit score. When you have low cash flow and a low credit score, your borrowing options are very limited. But all hope is not lost. There are clear steps that you can take to eliminate your debt once and for all.
We'll discuss four common debt relief strategies below.
Debt Consolidation Loans
If you are dealing with heavy debt loans, debt consolidation loans might be the most painless option. By taking out this new loan, you will have enough money available to pay off all of your own loans and completely consolidate your debt.
To get more specific, you're really taking out this additional loan because you're going to get it at a lower interest rate. And then you can use the money to pay off higher interest rate credit card debt, and ultimately pay down your debt faster by paying less interest and a lower monthly payment.
If you have the credit, you can take out a low interest credit line or a home equity loan.
Most people usually transfer their debt to an introductory zero interest credit card. Just remember that after the introductory period, the interest is going to kick in and you'll have to pay whatever the agreed-upon amount is.
Debt Management
With this option, you'll have to undergo credit counseling in an effort to learn how to better manage your debt. A debt counselor or debt manager will take a look at your entire financial picture once you become their client. After this is done, they will help you determine ways to cut down on your debt or cut it out completely. This counselor could potentially suggest that you cut back on certain expenses, especially if they are unnecessary. Then you'll use the additional money to pay down your current heavy debt load.
Debt Settlement
Next, debt settlement is certainly a valid possibility.
More often than not, people will typically go this route when they begin running out of options and bankruptcy is not far on the horizon. A borrower in trouble often has a difficult time paying the debt based on the current structure.
With a settlement offer, they'll only have to pay a certain percentage of the remaining balance through a series of structured payments if the deal is accepted by the lender.
Bankruptcy
When your debt burden becomes so big that you can't handle it, a Chapter 7 or Chapter 11 bankruptcy filing might be your best option. Your unsecured debt will become eliminated, a.k.a. discharged, and your secured debt will then get restructured. According to experts for card ratings from Best Credit Cards Review, "When you use a secured credit card, your deposit acts as collateral to guarantee that you'll repay any money you borrow."
To preserve your credit, it's wise to avoid bankruptcy unless you have no other choice because your situation is so severe.
Feel free to check these out:
Which stores owe you Money?
Tai Lopez's Net Worth
Jimmy Tatro's Net Worth
Enjoy Plunged in Debt?
Subscribe to get our latest content by email.