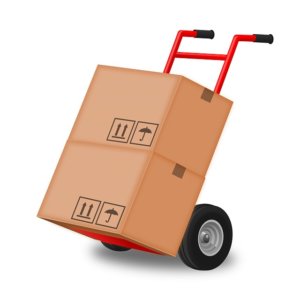 If you have a big move awaiting you in the next few weeks, you will want to be as prepared for it as possible. The word moving itself tends to create a great deal of stress for many people, and you will want to avoid this from happening to you. There are some misconceptions that you should be fully aware of before you get involved in this process. Knowing what some of these are may be the encouragement you need to get ready for your next move and even may help you look forward to it rather than dreading it.
Misconception #1: Doing the move yourself is cheaper
Of course, if you're like the majority of people you may have a strict budget in place that you need to stick to each month. Having to plan for a move can make you a bit panicky about how to pay for it, and you may want to cut costs by doing this job alone.
This is typically a bad decision for most homeowners because you may even save money by hiring long distance movers to get you where you need to go. There are numerous things that must be done when it comes to making a relocation to most any destination, and you may not even be aware of some of these.
Listed below are the things movers can do for you:
Provide boxes, tape and all of the other packing supplies you need for a success move. You may  be capable of getting these at a discounted price if you purchase in large quantities.
Pack your boxes for you and ensure these are safe and secure.
Load the moving truck and take these to your destination that may be a long distance.
Unload the truck at your new home or apartment and put these inside for you.
Do all the heavy lifting and working to ensure your most valuable possessions are treated with great care to minimize the possibility of damage.
Provide you with a professional staff that is well trained to get the job done correctly to help give you more peace of mind.
This is a lot of work that you can avoid doing when you hire the right company and this means less of your time will be needed.
Misconception #2:  Moving is fast
Of course, the more items you own the longer it may require you to move. One of the biggest misconceptions a lot of movers do have is that this can be done in only a few days and this isn't typically the case.
In fact, you should expect your move to take a least a week to ten days You will need to speak to the moving company to determine exactly how long this will take you to get to your new home, but it's not fast.
Then when you consider moving a long distance, this can make reaching your destination even more time consuming! Be sure to plan ahead by being aware that moving will take time and you can't make it happen overnight.
Misconception #3: You can't schedule services
If you want to be as content as possible when you reach your destination, you will want to take the time to have your new home ready for you. This means having the water and lights on and some of your favorite television channels ready to watch.
It's entirely possible to do all of this before you get to your new home and many people may think that it's not. Simply give your service providers a call and schedule the time you want to have this done.
The key to having more fun when moving rather than consistent stress is knowing what is the truth and what may be a myth when it comes to this situation. You can take control of your next move by knowing what to expect and being prepared to plan to make it happen the way you want it to with ease.
More articles!
Paribus Review
Tai Lopez's Net Worth
Jimmy Tatro's Net Worth
Save More Money in 2018
Subscribe and join the worldwide 52-week money challenge! Get the tools you need right to your inbox.