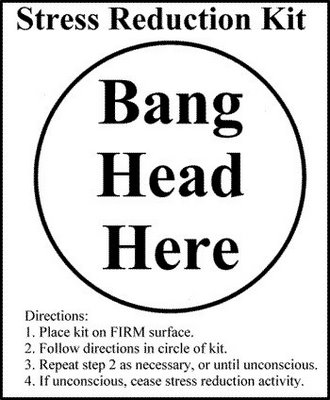 Since a huge reason I blog is to keep me accountable and honest with myself I feel the need to divulge these details with you.
I have been feeling more on edge and anxious lately than I have in a long time. The "I don't want to log into my online banking" kind of anxiety. I hate this feeling. I feel sick to my stomach to be honest.
We haven't been great about budgeting and its giving me near anxiety attacks. I had to call the mortgage people yesterday and ask if we could pay them next week instead of tomorrow (which they gladly did and we'd only be responsible for a few dollars in interest change) so we could have more than $50.00 total to get us through the week…such a crappy feeling. I can't wait to get back to work and actually making money so we can 1) get this emergency fund seriously rolling and 2) get at least 1 pay cycle ahead in our bills so I don't have to think about it anymore. We manage living paycheck to paycheck but my nerves can't handle it anymore. If someone would kindly give me about $3000 (in cash

or a job I can do!) I'd sleep a whole lot better at night.
We've also recently learned that one of our creditors may not be playing ball with our DMP program, I'm glued to my phone waiting for the call/email to come through with the answer. I don't know what we're going to do should they deny the program since we were instructed to stop paying them 3 months ago, I've never missed a credit card payment, ever, and now would face 3 months catch-up. Effing shoot me.
Speaking of phones mine is dying. Like won't hold a charge for more than 10 minutes after being plugged in all night. I know a cell phone isn't a "necessity" but I also have crazy anxiety about leaving home without one, especially with the baby. I know it's dumb but when I don't have it or if it dies one me while out alone I keep thinking irrational, stupid, thoughts; like a car hitting us while we're out for a walk and not being able to call my husband, because you know, no one else in the world has a cell phone, so what would I do? I have ordered a new battery off ebay for 10 bucks so hopefully this will be laid to rest soon.
I'm desperately looking for work I can do while at home with the baby (that won't affect my EI) I've been applying for anything I see fit everyday, freelancing, cleaning jobs you name it! It's really hard to commit to anything outside of the house though with a new baby while the rest of the world is working, no vehicle, and a baby that is exclusively breastfed and needs to eat every 2-3 hours. She sucks at taking a bottle, boob baby for sure. This is another stress we're working on since this won't be optional when I go back to work in 6 months.
I want to publicly apologize to my husband who has been taking the grunt of my crabbiness all week. I would rather deal with everything myself then drag him down too. No need for baby girl to have 2 stressed parents, one is enough…especially when she's sick with her first cold (so lack of sleep isn't helping either of us).
Off I go now to get my To-Do list up to date and organize the money calender…maybe this will make me feel a little better?
_________________________________________________________________________