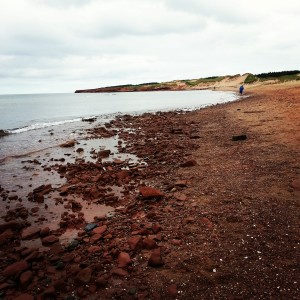 2015 was an exciting year for us financially speaking. We managed to pay off over $27,000 worth of debt, including paying off a loan in full, almost two years ahead of projected schedule. We took a family vacation which, while not super expensive, was budgeted and paid for in full, which is always a good feeling.
If we were keeping on plan of paying off $70,000 worth of debt in 36 months (21 remaining now), we'd continue doing exactly what we're doing with no real change, and a part of me wants to do just this. I want to keep this momentum going and just deal with it once and for all. It's tempting to think that in 21 months we could be (non-mortgage) debt free. Has a nice ring to it…but like most things in life, plans, especially ones that have a long term forecast, can change.
The biggest change for us will be that we will be buying a second vehicle in the first half of 2016. This is something we have put off for years but we're being pulled into too many directions and living with one is simply too inconvenient. I've already talked about this decision so I won't bother getting into it again, but when I made the 70k plan, obviously buying a vehicle was not in it. Such is life. Ballet lessons must be attended whether my husband is in town or not with our one and only vehicle, or not!
We're going on a trip. Like a real-life, passport required, airplane trip. This is something we haven't done in six years. Other than our family get-togethers (every 2ish years) we haven't done any travel and the time has come. An opportunity arose and we jumped on it, we're heading to Nashville in March with four of our best friends and we're really looking forward to it. This is also a trip sans child which will be…different…she comes everywhere with us and that's how we like it but adults need time too.
We're going to boost our savings. Saving isn't quite as fun as paying debt off but I'd like to spend a little time and put a bit more in the ER fund. We have a little one now but it'd like it a little larger. I'm of the opinion it doesn't make much sense to save much when you're in debt, and that paying off debt is a better return on investment, but I'd still like a little more padding while doing so.
I'm investing some money into me. This might be something I write about separately but in a few weeks I'm starting Invisalign (an orthodontic treatment). This is something (braces, no necessarily Invisalign) I have always intended to do but an opportunity presented itself recently with a professional colleague which I can't walk away from. Long story short, I will never get it as cheap as he's offering to do it.
I haven't sat down to figure out all the nitty gritty details about everything, but with mentioning all above I'd still like to pay off some additional debt (over and above sustaining minimums). I can't say how much but I'd be happy with $5,000 "extra" for 2015, we'll see how everything unfolds though.
Life happens and as much fun as it is to forecast our budget for 36 months, we need to adapt it to our life as it happens. I'm in a much better place mentally from a financial point of view, than I was 12 months ago which makes me happier than paying off all the debt. I feel like I accomplished a big breakthrough this year. I think maybe because I really know now that we can do it, but around living our life, and that's ok with me.
What big goals do you have for 2016?