I knew it was fast approaching but today is officially my one year blogoversary! My first post went live August 31, 2012 which I wrote sitting in my living room watching my baby girl sleep in her swing.
How things have changed…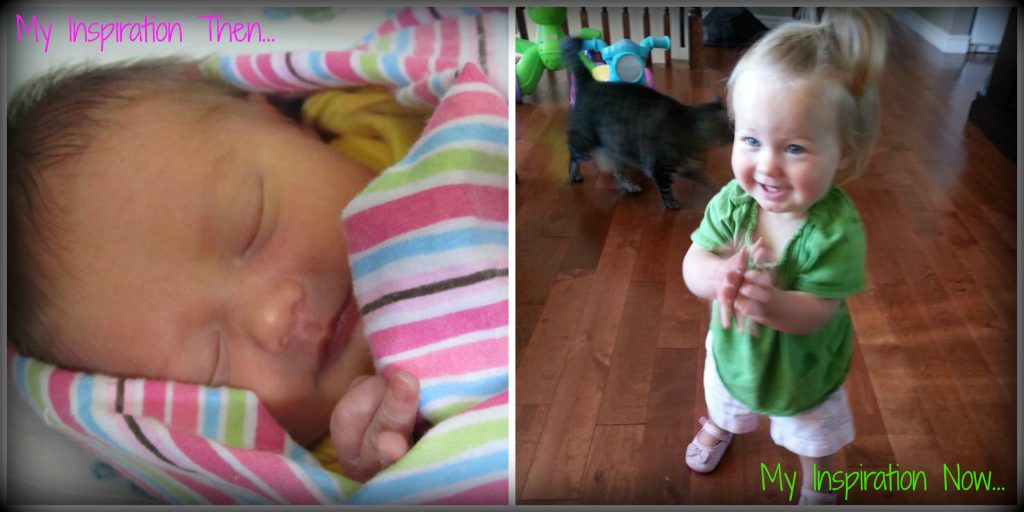 I started this blog as an outlet. Hubby and I were embarking on a new chapter in our lives with a baby and it meant we had to get serious about our debt. I was looking to connect with people who actually wanted to talk about money in a personal way so I didn't make my husbands ears bleed from annoying conversations anymore.
Whada mean you don't want to discuss the latest episode of TDDUP? Cath, What the eff is TDDUP?
The very fact that I can talk in acronyms like "TDDUP", "PF" and drop names like Gail Vaz Oxalade on a regular basis with you all makes my heart flutter (by the way I'm super jealous that LBee is from the south and can totally get away with saying y'all without sounding like a moron).
I had no idea what I had stumbled into.
I quickly found the infamous Mr CBB from Canadian Budget Binder on Twitter (maybe because we're both awesome Canadians?) and we connected immediately. From him the connections started flowing. I have made, what I would consider friendships through this blog, relationships I never imagined possible.
This blog has grown into SO much more than I ever thought possible.
I started on the trusty free WordPress platform which I was comfortable and knowledgeable with from past blogs but with some convincing arguments from other bloggers I quickly moved to self hosted about five weeks later. Thank you everyone for convincing me. Best decision ever. I recently got this swanky new design which I'm still loving and finally have a product I'm proud of.
Making money online didn't seem possible to me. I didn't believe it. I now staff write regularly on other sites where which I love so much. This blog and my staff writing efforts are what is going to pay off this insurmountable debtload we currently have.
The fact that I have an amazing husband who celebrates and supports this nasty blogging habit of mine helps too, thanks Babe.
I want to take the time to thank each and every single one of you who have ever stopped by my little piece of the internet to comment, email or connect with me in any way. I would be no where without y'all (doesn't quite flow eh?).
I love you guys!
xo
Catherine