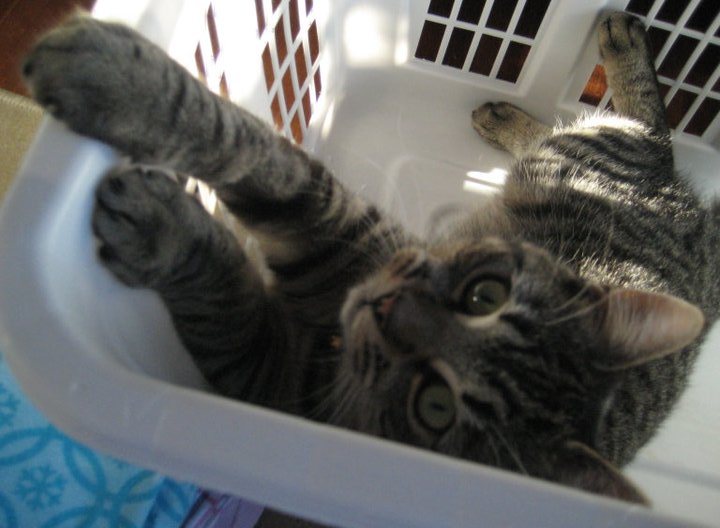 I like where we live. The street is quiet, good school zones, nice parks, close to amenities but one thing I kind of hate about living here is the neighbors. It's not just the people but I would rather not have any. I like my privacy. I don't want my neighbors giving me comments when I take the garbage out about it "being a man's job", having the creepy 40-year-old 'man-child' (as my husband calls him) across the street look in our windows when he's walking his mom's tiny lap-dog and hate the awkwardness around trying to smile/wave/be friendly but being greeted by cold shoulders, which in turn instantly makes everything else more awkward. But this comes with living in the suburbs. A comprise we knew about when buying.
We have two nice neighbors who we are friendly with, but for the most part our neighbors are assholes. Once we had the baby, both the lady next door (from a family of three) and the older couple to our other side became a little more friendly and started chatting if we were both outside or in the next-door-neighbors case, talking about cats since she had two who I loved to play with when I saw outside.
Last week our next door neighbors parked a small u-haul in their driveway. It certainly didn't look like it was large enough to fit a household's worth of stuff so I assumed they were moving a few items or whatever, I didn't think the family of three was moving. Come Saturday morning the end of their driveway was full of trash and the vehicle gone. Had they moved? I knew he worked out of province so I assumed maybe just he relocated and wife and kid still here.
The next morning while looking outside I see their two cats running in our yard. Surely the whole family didn't move and leave the cats? I mean who moves and LEAVES their pets? That night I investigated. I walked onto their deck and looked in. House was obviously empty. My neighbors moved and left the cats. ASSHOLES! Two very sweet cats (including a one year old little girl named Steve) who I would take in instantly if I didn't already have an indoor cat who is a diva and would find a way to commit feline suicide if I brought another animal around.
Seriously though, who does this? I was appalled. They had clearly left, there was nothing left in the house. I was coming up with some sort of plan and mentally making a list about who to call when I saw my other neighbor take the cats herself and bring them inside. She had obviously noticed the same thing and put them in a carrier and bringing them indoors. I want to go over and ask what her plan is but since her and he husband are always assholes when outside, I won't.
Lesson for the weekend: Be friendly with your neighbors. Offer to help with shoveling (or plowing) after a snow storm and you see them struggling because the plow dumped their load at the end of the driveway. For God's sake just SMILE, or wave. Even a nod will do. And please, don't move and leave your cats. Be nice. Asshole neighbors are no fun.