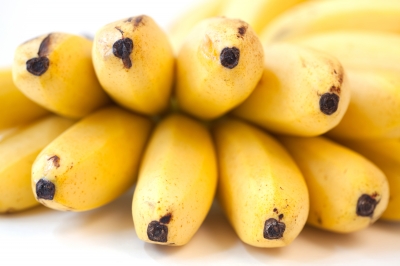 This quote is one that my father-in-law uses all the time when he's confused. You pose him a question he doesn't understand or thinks is just silly and he'll quickly respond with "what is the difference between a banana?" which, of course, doesn't make any sense.
I find myself thinking about the quote often when I come across confusing stuff. Though I blog in the "personal finance" niche, I know so little about money it's embarrassing. I know my money and how we need to manage it and, that's probably the hardest part if I'm being honest, but when people start talking about stocks, ETF's and all things "fancy" my eyes glaze over and I think about bananas.
Fun Fact: We have a RESP for our daughter, an invested savings for her education made up of mutual funds that I know very little about. Again, bananas to me.
I know I need to get my mind off bananas and learn these things. My husband went out and bought me/us, a book on learning about investments. I have a few years to learn everything since we're not at the point of investing yet. To me, paying off debt is a better way to increase our networth than saving at this point of our lives.
I love personal finance and the diversity of the blogs. I can learn so much from you guys it's sort of mind-blowing.
Any good books/sites to recommend for a beginner? Remember that I'm Canadian too.
When people get overwhelmed, it's easy to walk away and forget about it. That's what I did with our debt for a long time, accepted it and didn't care. Reading your blogs are what really inspired me to get real about it all. So though I could do the same when it comes to investing, because I even the thought of it overwhelms me, I can't. I know I need to claim responsibility for our money when the time comes (to invest) and know exactly how our money is going to work for us.
Does anything have you think, "what is the difference between a banana?"
Photo credit: Free Digital Photos