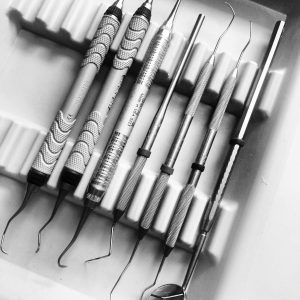 On Friday past, the Globe and Mail, one of Canada's national leading newspapers, published a piece about the cost of dental care in Canada and how it is keeping patients away (read it here). There's no way I was going to read this without addressing it.
First off, we're spoiled in Nova Scotia with dental care essentially being taken care of (there are restrictions) until the age of 14 (with the intent of increasing coverage until age 16), also being covered if you're on social assistance. Maybe we as a province are nuts spending our tax payers dollars this way, but in my opinion, if every province followed suit the overall cost of dentistry would dramatically decrease (Ontario, I'm looking at you and the insane rate of childhood caries and cost to fix them).
Prevention is the easiest and cheapest way to keep dental costs down. It starts at home. Brush effectively; floss, more than once every six months- your toothbrush is incapable of getting in between the contact of teeth; drink water and limit acidic drinks (coffee, wine, juice, energy drinks), have a good dental exam and cleaning at a minimum of every 12 months. Some people need more but if it comes down to money, once a year really is better than nothing. If good dental care is initiated early (don't even try and give me any of the "my kid hates brushing their teeth" crap), it will sustain their oral health throughout life.
Fact: there are very few congenital enamel deficiencies (ie. you did not 'inherit' soft teeth from your dad) which may lead to dental troubles and thus increased costs.
As for the cost involved, having your teeth "cleaned" (a word I loath) at least once per year, will likely run you anywhere from $125-$225 depending on a few different factors. Paying the $125-$225 per year not only ensures you have a good chance and maintaining a good foundation of oral health, it will allow you to stay on top of any other issues that may arise. Dealing with something when it is small, especially in dentistry, is almost always a cheaper option. If you end up needed a filling or two every few years, dealing with them when they're first diagnosed (within a 12 month period) it won't cost you much more than $250 likely.
Fact: assume one cleaning per year and one filling every three years will cost approximately $300 per year or $25 per month, is that a little more doable Canada?
Want to avoid restorative dentistry entirely? I sure want you to. If you do your job, and I do my job, and you listen to me as your dental hygienist, we, as a team, can make it possible (outside of accidents) to never see a dentist. It is possible to never have a filling or other major work done but you still need to have your teeth checked and cleaned at least once per year.
We as an industry are not trying to gouge you. In Nova Scotia for example, a fee guide is issued by our provincial dental board. The prices are not just made up by your dentist. Our equipment and materials are very expensive. There are no Chinese-made instruments. Almost everything you see is made in Canada, USA or Europe, countries where we're paying people at least a minimum wage to fabricate. Also, we as a team (dentist, their assistant and your hygienist) are all very well educated. I don't think you'd question paying for a well educated and knowledgeable person vs. not.
If you do need expensive work done look at other options. There are almost always options. Are there dental schools you can go to? Will your dentist do payment plans (a big reason it pays to build and maintain a good relationship with one provider)? Can you hold off of the work with a temporary solution until you come up with the money?
As a person who works in the dental industry I get really frustrated by ignorance and people who are quick to judge without getting the facts straight. So, if you're one of the six million Canadians who are avoiding dental care, as reported to a "blue ribbon panel" because of the cost, please don't let it discourage you. There are solutions, this easiest being to prevent the issue from arising in the first place, a simple solution all too often ignored. A "cleaning" is so much more than just removing stains and making your teeth feel smooth.
While I'm at it, quit the disgusting energy drinks which are quite literally acid washing your teeth, not to mention killing you and give up the cigarettes (just gross beyond medical and dental issues). Added bonus, you'll have more money and one less excuse as to why you can't afford dentistry.
/end rant.