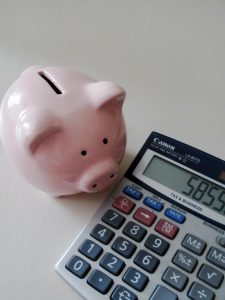 If you have a credit score that doesn't look too ideal due to financial problems, or if you're struggling to build credit for the very first time, it can be quite challenging to get a loan.
What constitutes a bad credit? When you're considered to have "bad credit", there are a few reasons why this could have happened. You either have missed repayments in the past, errors on your credit report that you haven't checked or you have bankruptcy against your name.
There is a huge difference between 'bad credit' and 'no credit'. If you have no credit, this means that you haven't taken out any form of loan ever, therefore you don't have any credit history behind you.
Having bad credit doesn't mean lenders will automatically close the doors on you but you might even be surprised that you have more options than you think. No credit or poor credit is an obstacle to getting a loan because you're viewed as a high risk customer who might default and leave the lender hanging. It's a fact that unless you raise your credit score, you won't fit the standard lending guidelines that traditional big banks have to follow until then. Loans for people with bad credit is possible. The key is to make smart choices as a borrower and start on the path to rebuild your credit.
Here are several other alternatives you can consider, although they need to be carefully considered.
Get a Peer to Peer Loan. Peer to peer lending or P2P has been around for over 10 years. It's an online platform that allows you to borrow directly from an individual instead of an institution. This is growing in popularity because it's a streamlined process that's a win-win for borrowers who pay low interest rates and investors who earn high interest rates. Even though peer to peer lenders screen all applicants and check your credit, which then becomes a part of your loan listing, an investor may be more sympathetic to your situation than a traditional bank.
Inquire about payday loans. This is one of the biggest ways to get cash quick even with bad credit. There are companies that operate online and there are also those that have physical establishments. Just choose which one suits best for you. These loans are easy to approve and do not cause any negative impact on the credit report. You do not need to have a credit check to even be approved for this type of loan however keep in mind that you must have the money in your checking account to cover the funds of this transaction.
Consider a car title loan. If you have a vehicle that has been paid off, you can consider a loan on your car's title. This type of loan works by giving on the value of your car and the lender will hold the title of the vehicle until the loan is paid in full. Don't worry as you can still drive your car but the vehicle can't be sold unless the lien is paid off.
These options are just to give you an idea and some options if you need quick cash. There are loans for people with bad credit.