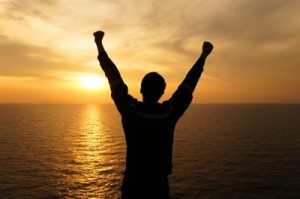 Living within your means is often a difficult task if your pay stays flat and costs all around you continue to rise. One of the best ways to be able to live on a low income is by being frugal with spending and taking advantage of any financial benefits which help keep your costs down. It is more than just a simple way to save money, but truly a way of life that many people have started to adopt to avoid a life of debt or financial stress. Living beyond what your budget allows ensures that you will get into debt risking bankruptcy and even worst problems.
The Idea of Frugal Living
Learning to put your pride aside and develop a lifestyle to live within your income is a very tough decision. It means that those around will have to learn that you cannot keep up to their standards. Frugal living can be enjoyable it you want a simple lifestyle. It means that you give up the idea of trying to always have the best things in life, stop trying to keep up to the latest trends or what your family or friends have. It means that you have in your life only those things that are necessities and everything else has to stay within your budget without going into debt or credit.
This may mean actually selling off a portion of your assets. If a car is unaffordable and not within your budget, it may be time to consider selling it to take mass transit and purchase a bicycle. This can be a large money saver and even keep you under budget in itself. Other options include looking for more affordable housing. Look at your monthly bills and decide if any of them are luxury items. Do you have a newspaper or magazine subscription? What about getting rid of the latest gadgets that come with big price tags and large monthly bills like smart phones; it may be time to get back to a basic phone.
How to Cut Back
All of these options look stark in contrast to a lifestyle you may have become used to. Yet if that lifestyle is putting you in debt, you will lose it anyways. It is better to downgrade on your own terms. Those that have prescribed to a frugal life also comment on how it is liberating and much more relaxed and peaceful.
Frugal living is not just about living like a hermit and not enjoying life. It's about cutting back on those things that cost you more than they are worth. There are tons of things that you can cut back on to ensure a quality life. One item is eating out at fast food restaurants. Instead start cooking all your meals, bringing your own lunch to work and not purchasing that cup of coffee every day. You will be amazed at how quickly you can cut back on monthly expenditures. If you cannot pay for the item in cash, within your monthly budget, than you either forget the purchase or save up the cash in order to buy it.
Only by living within your means, can you truly enjoy life and stop worrying about high interest pay day loans, making it monthly and even the threat of bankruptcy.
Do you live frugally and with-in your means? What are some benefits of frugal living?