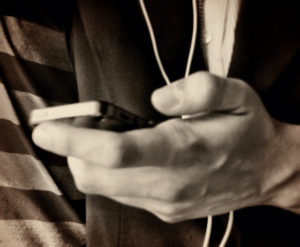 Do you know someone trying to get control of their finances? How about someone with a strict budget or just beginning to budget? Well, good news! You can give the gift of organization and planning for your personal finance-minded friends and family this year.
Personal Finance Apps as Gifts
A lot of personal finance apps are free, which makes it hard to gift them. However, there are a few great personal finance apps that cost a little money but are GREAT:
LearnVest – You can get started with LearnVest for free. Set up an account, get an assessment of your finances and get a financial plan for yourself. Through LearnVest you can also access a number of online classes and other tools. However, if you want some of the more advanced services offered by LearnVest you will have to pay a $299 initiation fee and $19 a per month after that. If you know someone who would use the services it could make as a great gift though!
Budget Boss – Unlike LearnVest, Budget Boss is not free to download or sign up. The cost of the app is $0.99, however, that is a one-time fee. Much like the name suggests Budget Boss helps you with budgeting and that is about it. It won't help you with other parts of your finances nor is there a financial team available for advice. It can, however, make a good gift for someone learning to budget.
Stash Invest – Stash Invest helps people start investing with as little as $5. The app only costs $1 per month and you could gift someone an entire year subscription to Stash Invest for only $12. If you know someone interested in investing this would be a perfect and inexpensive gift.
Free Personal Finance Apps
Additionally there are some free personal finance apps out there that you may want to suggest to your finance-minded friends and family. Here are three of the best:
Mint – Mint, like Budget Boss, is a budgeting app. It will take all of your money across all of your accounts and give you a snapshot of your overall finances (including debt). Use the app to budget your monthly expenses as well as entertainment. You can set savings goals and debt-payoff goals within the Mint app. It is truly great for anyone starting to budget!
Level Money – Level Money is another budgeting app (sort of). Instead of giving you a snapshot of all of your money Level Money lets you know what money you can really afford to spend. It replaces you account balance with that spendable amount based on your bills and savings goals.
Acorns – Acorns is another great investing app for beginners. Like Stash Invest, you can start investing with small amounts of money. The best part about Acorns is that it allows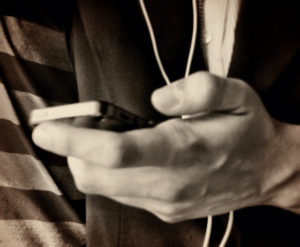 you to connect cards to the account and use the "spare change" to invest. For instance, if you spent $4.75 on something with your debit or credit card $0.25 would go to your Acorns investing account. You can also set up monthly withdrawals and investing goals through the app.
How to 'Package' an App
There are a few ways you can "package" an app for Christmas (or any other holiday or celebration). Here are a few crafty ways of packaging a personal finance app:
Write them a note. If you and the person you are giving the app to are close and you know why they would want this app, write them a note. You can even tell them that they can pick the app themselves (with a cash limit, of course). This makes it more personal. Then you can purchase the app for them.
Give them a gift card. You can get gift cards for the PlayStore and iTunes at most stores. Give the gift-receiver a gift card for their phone's store and tell them what you thought they'd use it for.
Package it with some personal finance materials. If you want to aim for free or cheap apps you may want to package your list of recommended personal finance apps with other items. Some good items to package the list with would be personal finance books, subscriptions to personal finance podcasts, a bill calendar, budgeting materials or even a set of money challenge print outs.
Gift-giving isn't the easiest thing in the world but personal finance apps and personal finance presents can be the gift that keeps on giving, especially if it helps someone save or get better control of their finances. Happy gifting!
Photo: Esther Vargas