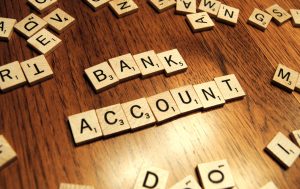 Some finance experts say that having a joint account with your spouse is a must. Others say joint accounts should be avoided at all cost. Joint accounts can help with the bickering surrounding money but they can also lead to personal financial instability.
Most people are entering a marriage or partnership are under the assumption that the other person would never do anything to harm them or their finances. That's not always the case. Just like relationships, sometimes joint accounts just don't work out. That doesn't mean that joint accounts are absolute financial suicide either. There are some upsides to having a joint account. What are the pros and cons of a joint account?
Joint Accounts
Joint accounts promote trust. In a marriage, business partnership or any other relationship, joint bank accounts promote a sense of trust between individuals involved. After all, you are trusting that person not to rob you blind, though they have the opportunity to do so.
There's a clear picture of your goals and current situation. When you have a joint account, especially with someone in which you are in a relationship with, you have a clear picture of your financial stance as well as how far the two of you are from your goals. For example, if you and your spouse are saving for a down payment on a house, you will be able to track how much you are saving and how close (or far) you are from your goal.
Your money is never out of reach. This can be viewed as both a pro and a con. With a joint account, you can always access the money you and the other person place in the account. However, that means the other person can do this also. You have to have an immense amount of trust in the other person for this. You can also monitor the activity in the account. If your husband spends a bit too much money at Home Depot each week, you can monitor it. Similarly, if your wife spends too much money at the mall, you will be able to track it.
Separate Accounts
Separate accounts promote autonomy. With a separate checking account, you can maintain financial independence. For many people, this is extremely important. Having separate accounts also provides less ammunition in case of a split. There will be no money battle if you both have separate accounts.
Your money can't be touched by others (unless you give them permission). With a joint account, both people have access the the money. The money is equally both of yours. If one person decides to go out and buy a new living room set, they are entitled to do so (though it is frowned upon). In a separate account, you have absolute control. This also means that because the person doesn't have access to the money, they may not have it when they need it. For instance, if the car you two share breaks down and needs repair and all of the emergency savings is in your account.
Which account is best to have?
A combination of both. You should always have a separate account from your spouse, significant other or business partner. All of your money should never be tied up in one financial institution anyway. Have your own separate checking and savings account. Use your joint account for ventures that benefit you both. It's the safe way to go.
Do you have any experience with joint banking? How did you handle problems, etc?
Photo: Flickr: GotCredit