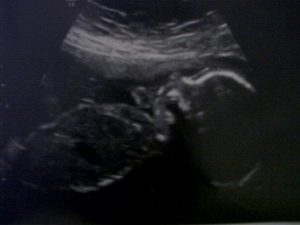 It sounds totally cliché. When my daughter was born, my life changed entirely. Yes, the obvious, like having a child to care for was new, but me as a woman, mother and career holder changed too. It wasn't until I had my daughter that I really appreciated how much it meant to me to have a career that I enjoy.
When I was off with my new baby, that was my life. We were inseparable and I couldn't imagine doing anything else in my life beyond 2am nursing sessions and wearing vomit covered clothes. By about six months I could see how getting out of the house and back into a professional atmosphere was appealing, and by nine months I was color coding the scrubs in my closet and crossing off the days before I returned to work.
I admire parents who choose to stay home with their kids, I really do. If I had to do it, I would, but for me I need the balance in my identification of being a woman, mother, wife and someone with a career. The downside to having two working parents though? The cost.
We looked into many options when it came time to choose a childcare arrangement for me returning to work. In the end we chose to have her in a home daycare. Her daycare cost is still the second largest monthly bill we pay, only falling behind to our mortgage. It's a lot of money to pay each month but to me that money exceeds far beyond the parameters of ''just paying for childcare''. Our daughter being in daycare is as important to her as it is to me.
Paying for our daughter to be in daycare means that I can satisfy the professional desire that I have. I have a career that I enjoy and which I studied hard for. Our daughter being in childcare is the only way this is possible. I'm paying someone to allow me to be a working professional and contribute to society in a way I simply can't staying at home.
While I'm at work, my daughter is learning the art of interaction and sharing with other people her age, something I can't easily give her staying at home with no other children and being a one car family. Getting out to social events for her while my husband is at work is simply not an option, and if I'm staying home, affording to have a car of my own is definitely out of the question.
I hear so many negative comments about the cost of childcare and how it suddenly doesn't make sense to have two people earning an income because of the new added cost but we need to consider the other major advantages to having the ability to have someone take care of our children.
Depending on the career you hold, choosing to step away from your position long term to stay home with children may mean you lose out on opportunities for professional growth and advancement. While this isn't the case for all careers (like mine in healthcare), leaving some positions could essentially terminate your career.
Holding a professional identity isn't important to all women and that is completely fine. What bothers me is when women choose to let their careers go, when it is important to them, because they only think about the cost involved. Though at the end of the month you may ''just be breaking even'' in terms of working with childcare vs staying home with no income, if it is a career you wish to have, then spending the money long term is worth it in many ways.
Did you decide to stay home, or return to work, after having kids? Was money the main reason?