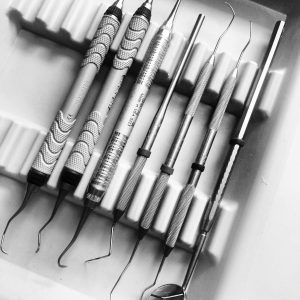 I've been a little occupied lately (as of writing this post, still awaiting baby 2.0…) but as evident by the busyness in the stores, Christmas is in full force. I accidentally went to the store last Friday and couldn't figure out why it was so busy, not remembering it was Black Friday. I was actually embarrassed to find myself a part of it. I was ignorant though and truly had forgotten (though should have figured it out when I realized something we had been looking for was on a super sale). I'm happy that this pregnancy has forced one thing, to be prepared for Christmas early this year. It's nice to sit here in the beginning of December and know I'm totally done outside of wrapping, and a few food items that have to wait for obvious reasons.
Since my husband and I bought our house, we haven't done a lot for each other in terms of Christmas and now that we have kids, it's definitely more about them (proper thing) but we still do something small. Every year it's a struggle because I'm an uber practical person and like my gifts the same way yet he doesn't think buying me a new broom is a fun gift. Being a dental hygienist though opens up a whole plethora of gift ideas for him to get. If you're fortunate enough to have one in your life and are looking for a gifts for dental hygienists, I can help!
Dental Themed Jewelry
Ok, I know it's cheesy but there's something kind of cute about little teeth earrings or a tooth fairy necklace. Dental themed jewelry is great gifts for dental hygienists. I traditionally don't wear much beyond my wedding rings and simple earrings but every now and then I do break out my sterling silver 'teeth earrings' and have fun with it. If you're looking for a gift for dental hygienists, and unsure what to get, it's probably a safe bet. We all secretly kind of love anything dental related, jewelry included.
Massage
Working in dentistry is HARD. It doesn't matter if it's the dentist, the assistant or the dental hygienist, it is physically demanding work. Years of awkward positioning and bending to accommodate patients makes one sore and if you really want to wow the dental hygienists in your life, a massage would make an amazing gift for a dental hygienist.
Dental Themed Christmas Ornaments
Our family Christmas tree is an eclectic collection of ornaments from trips and memories made. I love it. My tree wouldn't be complete without at least one dental themed ornament though. I have two and love them both. Check out local craft fairs or a site like Etsy.com if you're looking for a perfect Christmas tree ornament as a gift for a dental hygienist, they're guaranteed to love it.
Whether you have a dental hygienist in your life or are simply looking for a gift for dental hygienists in general (I know I've personally been given a few great gifts from patients over the years), these are a few good starting points. The only other idea I can suggest as a gift for dental hygienists would be chocolate, we always love and appreciate chocolate, we just brush really well afterwards!