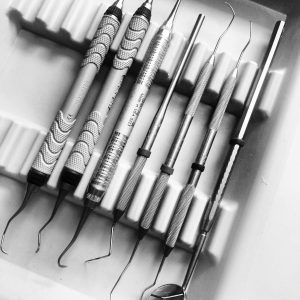 Certain careers have more rigorous professional requirements. Mine is one and certain parts of it drive me crazy. I sometimes feel like there is a lot of money grabbing (rather than true professional development) going on and while living on a budget it can be especially frustrating.
I make pretty good money. I'm not complaining about my income, especially since receiving a raise just a few months ago. My frustrations are not directly with my employer rather my professional (national and provincial) work associations. In order for me to be able to work I have to pay an annual licensing fee of $630.00 (and increasing every year). It wouldn't matter if I worked one hour per week or 50 hours per week. We're all required to pay the same fee. Annoyance number one.
I understand it costs money to run national and provincial regulating bodies. I'm also required to maintain one million (plus) of malpractice and liability insurance which is covered within these fees. For me and my (near) full-time job I realize it's an expectation for me to be able to work. What irks me is that on top of my $630 annual fee, I am required to attend many continuing education courses.
Again, I totally understand that I work in an industry where continuing education is important and expected. Some courses are free but most are not. I have a three-year cycle where I need to complete a certain number of credits in varying areas (example: some on professionalism, some hands-on stuff). Not only are most not free, most are quite expensive. This year alone, I'm looking to spend about $500 more for courses on top of my licensing fee. This is a good year. Just under $1,200. If I do not complete these courses I cannot work, I have no choice.
I attend all the free or super cheap ones that I can but I'm maxed out. I'm now in the process of registering for courses that cost $150+ (some upwards of $2,500). The most annoying thing is that most of these expensive  courses are on topics I have zero interest in and honestly believe will provide me with a skill set I will rarely, if ever, use. When I inquired with other professionals (in my field) about getting a large quantity of points, their suggestion was to attend one of the national conferences. These are literally held on the other side of the country and would cost thousands of dollars for me to attend, especially while on a budget, this is NOT happening.
I've started saving additional money for my continuing education but these are funds I won't get back. CRA (Canadian revenue agency) is getting strict about what is considered a work-related expense and more and more courses are not allowed for tax credit. It is literally money out of my pocket I can't get back. Some courses I gladly pay for as I really enjoy the subject but I would say 70% of ones I am or will be registered for are of zero value to me. I'm completing them for no reason other than points. Wasted money?
How do you deal with variable work expenses in your budget??