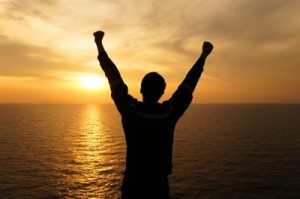 I mentioned a few months ago that I was going to be stopping the monthly debt repayment updates because they felt a little monotonous. We were just trucking along and much was the same month to month, but I did promise to update when there was news that was update worthy.
If you follow me on Twitter you would have seen that yesterday we dumped a bunch of cash on our debt this month. We managed to put $2,535 on a single loan this month for a September total of $3,510 in non-mortgage debt payments. This is 2.5 times the minimum required payments! It's also a lot of cash. Though it actually killed a small piece of my soul to see that much money leave our accounts it was also so satisfying to see the debt go down. If all goes according to plan, within the next two weeks we'll have one of our loans paid off and I. can't. wait.
Being able to throw that much cash towards our debt was possible because we budget most of our bills monthly (some bi-weekly) but we both had a three-pay month in September. For us, two extra pays coming in is about $3,000 extra dollars. We used $1,300 of it for extra debt payments, $700 for my annual licensing fees + CPR (work) and the rest will be saved for Christmas. We've always had one of our 'extra' pays fall near the end of the year and this is always how it gets broken down, licensing fee, debt and Christmas. It works for us.
Though I'm super excited about having this loan paid off soon I'm still a little undecided at the direction I (we) want to move. I guess as long as the overall debt number is going down that's all that matters until I figure out a more concrete plan. I definitely need to replenish the 'ol ER fund so that will take priority, we're living life on the edge right now

I'm hoping the next few months go well for us in terms of income/side income and sticking to budgets. We actually tend to do a really good job at making and staying within our Christmas budget and this is now something we need to establish and start thinking about (umm, didn't we just do this? where did 2015 go?!).
Though I like the news reported in this post I'll like it even more when I'm finally able to tell you we killed a $25,000 loan in less than 3 years while paying off our other debts at the same time!
How did everyone else do in September?