This summer we had no true plans and truthfully I was looking forward to spending it just relaxing and taking it one day at a time. Only one wedding at the end of the summer to worry about so for the most part, doing what we want! Somehow every free second we had was consumed and I felt like we were more busy this summer then we have in the past few years that had involved some pretty extensive travel.
One plan we did make was to travel to our neighboring province for a weekend away with our family (my tripod plus the in-laws+ sister-in-law and beau). Destination? Airshow! My father-in-law is retired military and though my husband has no direct military connections, loves anything that flies. Our daughter is also pretty obsessed with airplanes so it was a great opportunity to get away.
Even though we were only three hours from home it felt like so much more. I personally haven't been to this city since I was quite young and it was much nicer than I remember. We booked our hotel room on a discount site and shared the room with my sister-in-law saving big bucks. It was a newly renovated room with a view of the river behind out hotel, we chose this particular hotel because it included parking and a hot breakfast. Most other hotels had a $10+ charge per day to park and nothing for breakfast included which meant we would have needed to spend more money on food.
The only plan we had was to attend the actual airshow, everything else was up in the air and we sort of did what we wanted. We explored a bit and on the way home stopped at an old fort from the 1700′s, one of those places I've driven past a millions times in my life but never stopped in. I loved everything about our weekend. Kiddo's schedule was totally off but she was a trooper and we all had an amazing time.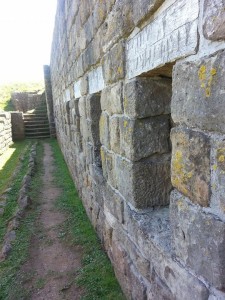 When was the last time you got away??